New Parliamentary report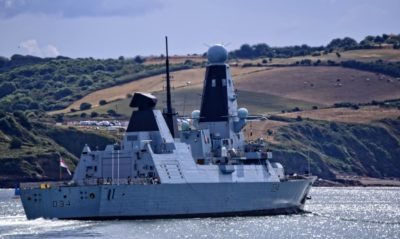 A hard-hitting assessment of the state of the Royal Navy in 2021, published today by the UK House of Commons Defence Committee, uses a title inspired by a famous line in the Hollywood movie 'Jaws.'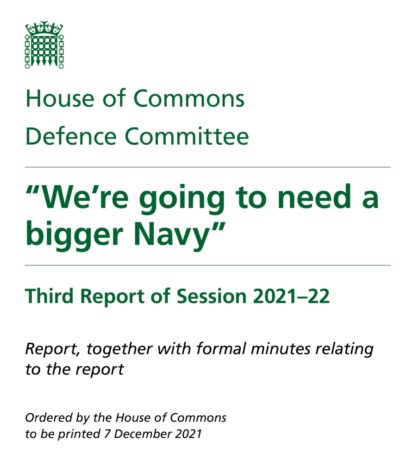 That is, no doubt, because committee chairperson Tobias Ellwood MP riffed on it in a recent tweet. A report summary says RN warships are 'like well defended herbivores with limited offensive capabilities' – in other words lacking the kind of teeth they need to wage war and survive in today's increasingly hostile naval threat environment.
It also suggests 'the Type 23 frigates & Trafalgar Class submarines should have been replaced years ago' plus calls for SSN numbers to grow & doubling of the 'escort fleet', while lamenting delays in sorting out Type 45 destroyer powerplant problems (which will not be fixed until 2028).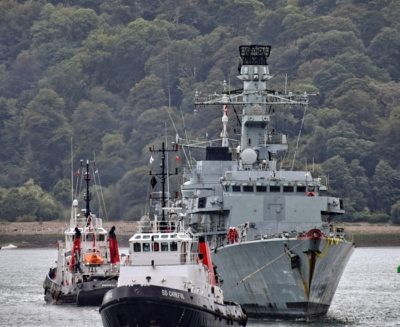 The summary of the report also observes: 'As we look to the future, the Navy's fleet is too small and too specialised to meet the demands that will be placed on it over the next two decades. The escort fleet needs to double in size by acquiring more low-end capability to carry out low-end tasks, alongside ships capable of carrying out the Navy's high-end warfighting commitments.'

It goes on: 'Attack submarine numbers should also grow to reflect the growing importance of the subsurface domain. Funding, personnel and support shipping must grow commensurately.'
In the report the Defence Committee does salute achievements by the Royal Navy, such as the global deployment of the UK Carrier Strike Group (UK CSG). The Defence Committee also points out that while 'significant challenges have not prevented the Navy delivering significant successes' there are 'concerns about the Navy's ability to deliver the crucial transformations it has planned.'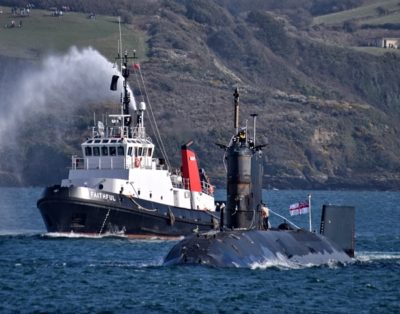 The report summary adds: 'To retain a leading edge over adversaries, the Navy must introduce the Naval Strike Network, which is intended to allow information to be shared across the fleet, but which is still ill defined, despite related systems being supposed to enter service in the middle of this decade. This is a crucial omission.'
Must say it is nice to see much of what we have been saying for years in WARSHIPS IFR – especially in our leader commentary 'Odin's Eye' – and also set out in such forthright terms by the Defence Committee.
'Odin' has frequently laid bare some of the other problems created by neglect of the UK fleet in recent years by successive UK governments (of all parties). See the new edition of WARSHIPS IFR for Odin's own latest hard-hitting latest assessment… There is also a report in the new (Jan 2022) edition on some of the evidence given recently to the Defence Committee by ex-First Sea Lord (and now Chief of the Defence Staff) Admiral Sir Anthony Radakin.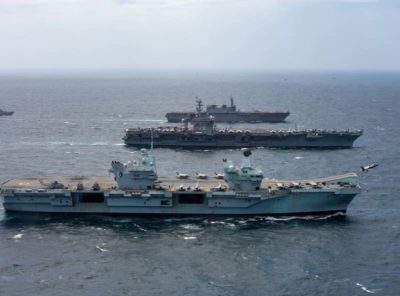 For how to obtain that latest edition (available as both digital and hard copy editions) visit http://bit.ly/wifrmag
We will be reporting more in depth on the 'We're going to need a bigger navy' report in a forthcoming edition of Warships IFR magazine.