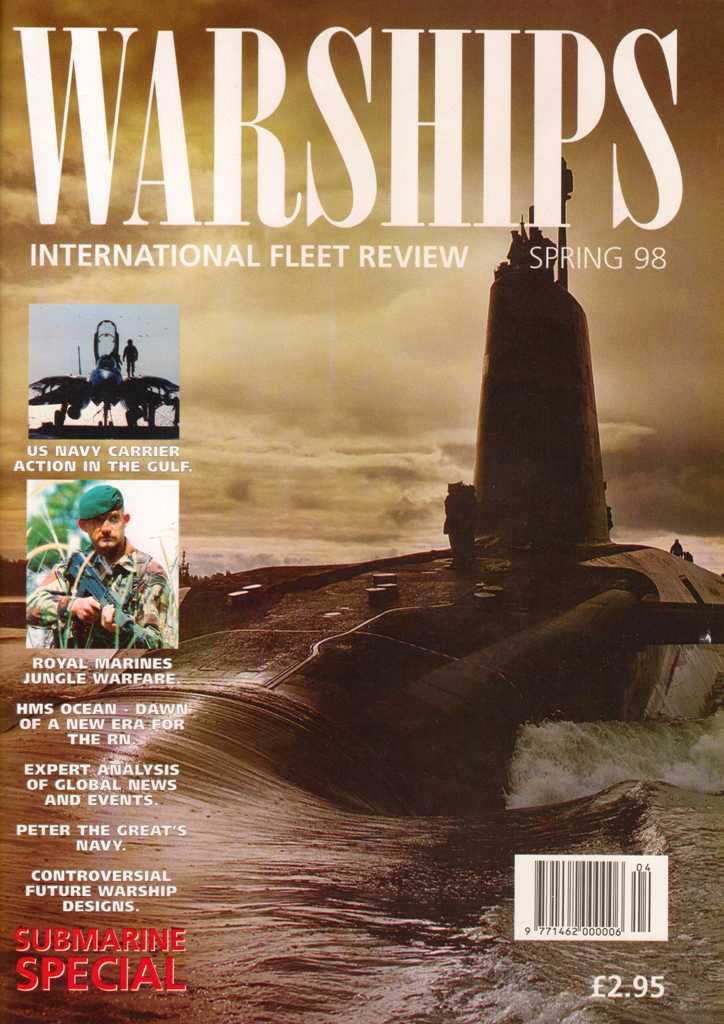 Since its foundation in 1998 WARSHIPS IFR has evolved to the world's leading and only 'high street' naval news monthly magazine. WARSHIPS IFR is read, not only by professionals, but also by those with a general interest in naval affairs.
Warships IFR puts the spotlight on the latest developments in the world's navies. It covers current defence issues and has comments by leading analysts. The magazine regularly includes features on the Royal Navy and the US Navy in addition to incorporating news and features on all other navies across the globe. Warships IFR frequently carries in-depth articles on naval heritage as well as book and DVD reviews.
WARSHIPS International Fleet Review is published 12 times a year by Sundial Magazines Ltd who also publish Shipping Today & Yesterday (which provides news and features from the world of merchant shipping).
Contacts
Subscriptions –
Warships IFR subs, Trinity House, Sculpins Lane, Wethersfield, CM7 4AY, UK
Tel +44 (0)1371 853 637
Monday – to Friday, 10am – 4pm (GMT)
Email: warships@escosubs.co.uk
Editorial –
Editor: Iain Ballantyne
Email: editor@warshipsifr.com
The Editor welcomes contact by email in the first instance outlining the reason for getting in touch.

Advertising –
Simon Briant
SDB Marketing
Tel +44 (0)1273 594455
Email: simon@sdbmarketing.co.uk
WARSHIPS International Fleet Review is published by:
Sundial Magazines Ltd, Sundial House, 17 Wickham Road, Beckenham, BR3 5JS, UK
Tel: +44 (0)20 3745 3367
WARSHIPS International Fleet Review is distributed by:
Seymour, 2 East Poultry Avenue, London EC1A 9PT. Tel: +44 (0)20 7429 400.