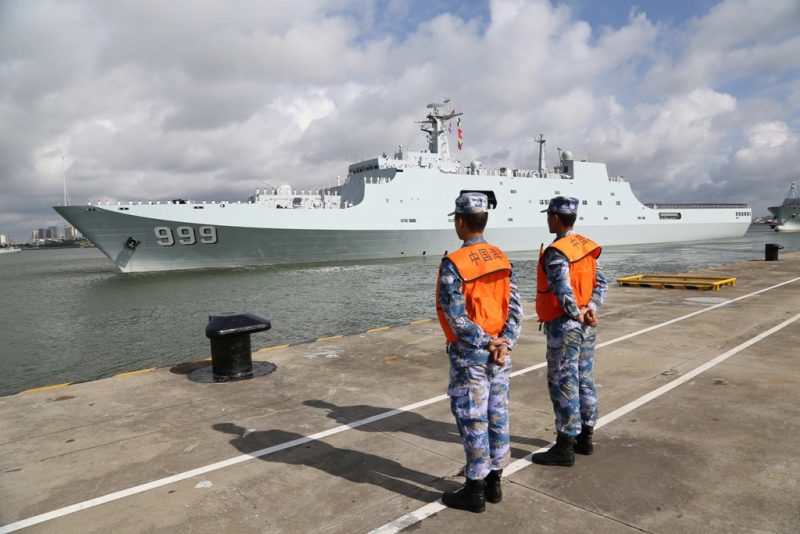 A contract to procure a Type 071E Landing Platform Dock (LPD) has been signed by Thailand. The Chinese shipbuilder CSSC will construct the vessel, making Thailand the first export customer for the design. It also represents the largest ever Chinese warship type to be procured by a foreign navy so far.
Five such LPDs are currently in commission with the People's Liberation Army Navy (PLAN), with two more under construction for China's maritime forces. The type was previously offered to Malaysia, which has yet to order any.
The Type 071E is actually a further development of the design, benefitting from Chinese operational experience. The most notable difference with the earlier variant of the ship is the different configuration of the flight-deck. This allows for three medium-sized helicopter landing spots rather than two.

The deal is worth just over US $200 million, but further details such as delivery timescales are, as yet, unknown. The largest Thai warship presently in service is the small (Spanish origin) aircraft carrier, Chakri Naruebet, though the Harriers it used to operate have not been operational for some time and that particular vessel rarely puts to sea.
An extant LPD with a large aft flight-deck for helicopter operations, the Angthong, was built in Singapore. The new LPD, however, promises to be a far more versatile platform and will improve Royal Thai Navy capabilities in the crucial area of delivering Humanitarian Aid and Disaster Relief (HA/DR). The Chinese-built LPD will also enhance Thailand's ability to defend its territory, plus intervene throughout the region if it chooses to do so. Though Association of Southeast Asian Nations (ASEAN) alliance members, including Thailand, generally adhere to a policy of non-intervention, there is still a desire to retain an element of parity in terms of military capabilities if not numbers.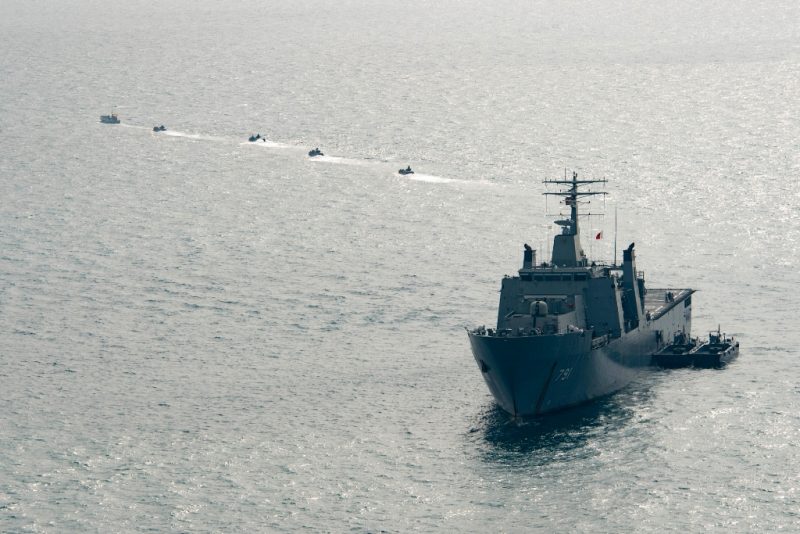 Thailand sources its naval equipment from a diverse range of suppliers as well as pursuing indigenous construction. China is a major defence industry partner and has previously sold Thailand a number of frigates, some of which are equipped with Western systems. This deep-seated strategic partnership will likely remain the case. Recently the first steel was cut for an S26T submarine that will be operated by the RTN. Thailand intends to produce three S26Ts, which are a variant of the PLAN's Yuan Class.