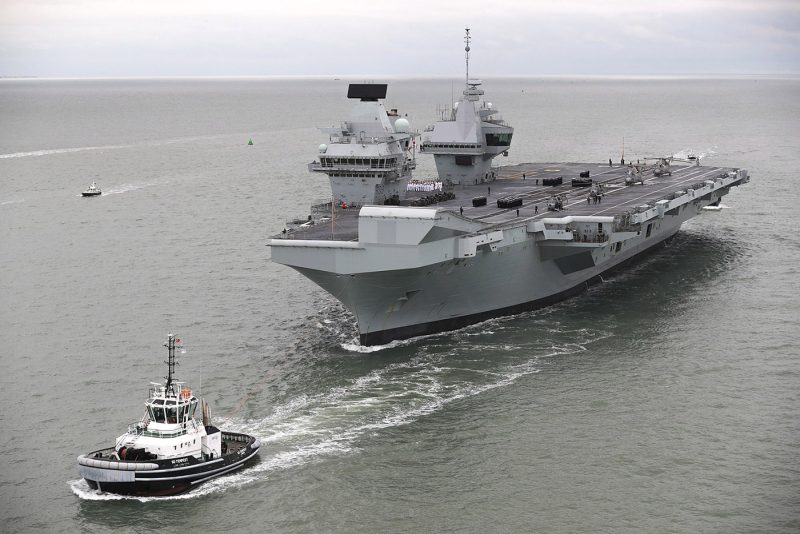 The second of the UK's new strike carriers, HMS Prince of Wales, has sailed into her home port of Portsmouth for the first time, a significant milestone in the Royal Navy history. Sailors paraded in Procedure Alpha on the vast flight-deck of the carrier while hundreds of people lined the seafront at Southsea and crowded the shore at the entrance to the Hampshire naval base port in order to welcome in the Prince of Wales.
Elder sister HMS Queen Elizabeth's also received an enthusiastic welcome in August 2017 when she made her first entry and she is currently busy with the Westlant 19 deployment, sailing off the east coast of the USA for trials and tests with UK-owned F-35B strike jets.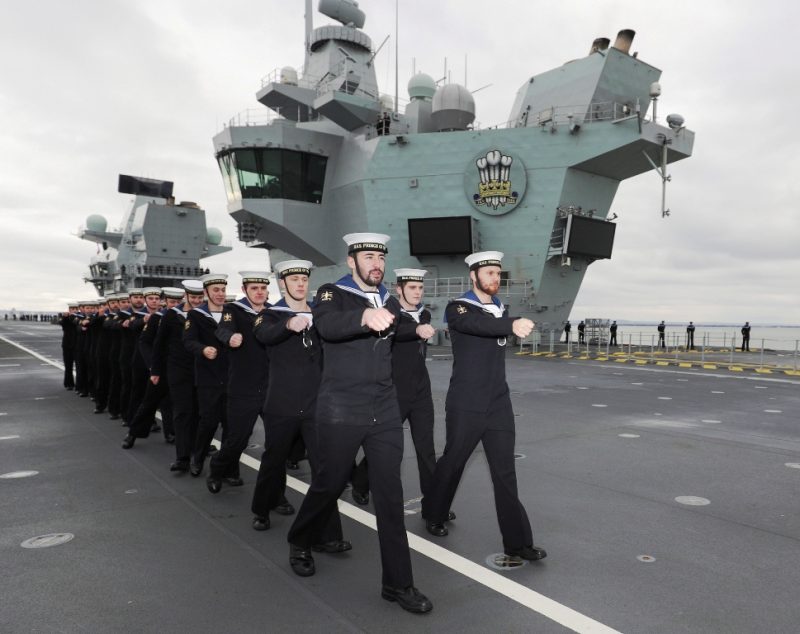 Prince of Wales berths alongside at Portsmouth Naval Base. Photo: Royal Navy.Meanwhile, HMS Prince of Wales Commanding Officer, Captain Darren Houston, said of his vessel's arrival in Portsmouth that it represented "the successful culmination of the build and sea trials period in which my ship's company and industry partners have worked so closely together to bring HMS Prince of Wales into service with the fleet. I am extremely proud of them and their families for their perseverance, patience, and extraordinary efforts."
That pride extended across the ship's company and embarked Fleet Air Arm (FAA) units. Air Engineering Technician Ben Daniels saying he was "immensely proud" to be a member of the Prince of Wales' crew as she headed into her home port for the first time. "It is a historic moment for the Royal Navy and I am looking forward to many years of service on this incredible ship," he said.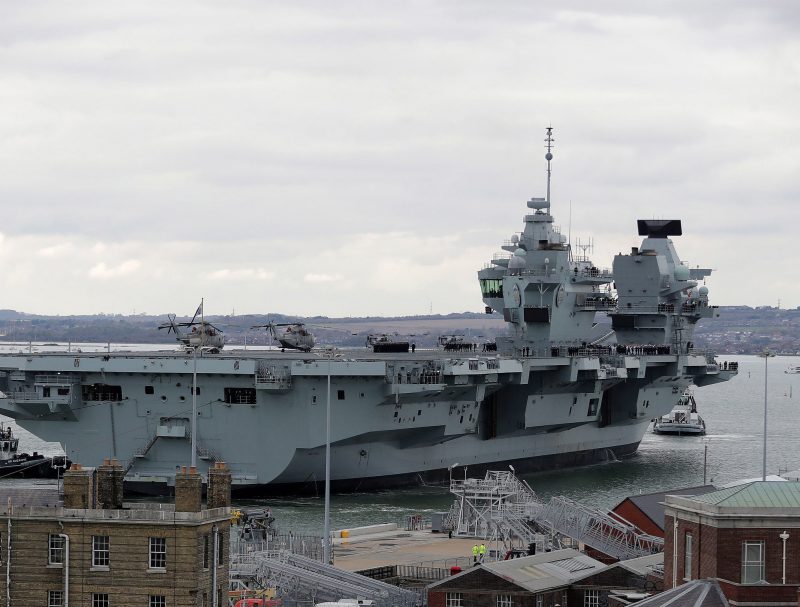 The carrier has first sailed from her construction yard at Rosyth in Scotland in late September with a mixed ship's company of more than 600 sailors and around 300 civilian contractors on board to take her through an autumn of trials in the North Sea. After completing the first phase, she then headed south. HMS Prince of Wales is due to be formally commissioned at Portsmouth before the end of 2019.
More than £100 million has been spent updating and enhancing facilities at Portsmouth Naval Base, including an upgrade to the Princess Royal Jetty which is home to both carriers. A new Combined Heat and Power facility has also been established to deliver power to the massive ships while they are alongside, while increasing energy resilience and reducing the carbon footprint of the base. Made up of three natural gas generators, at full load, the facility can produce enough energy to power 28,000 homes.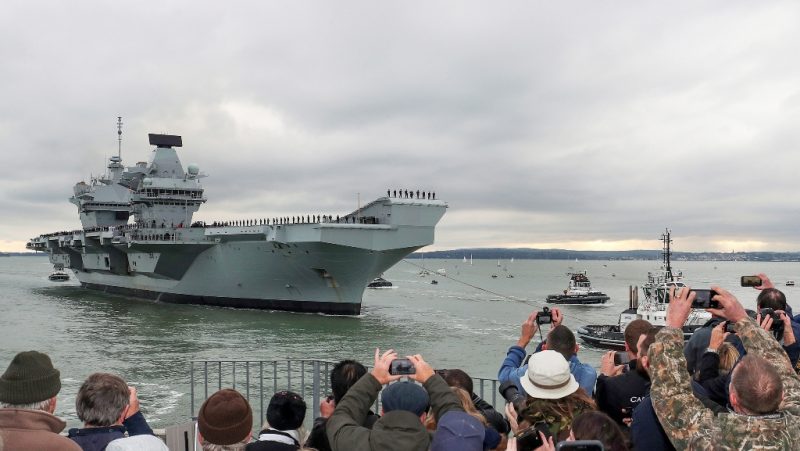 HMS Prince of Wales sailing into Portsmouth represented the culmination of 16 years of work by the Aircraft Carrier Alliance (ACA) – a unique alliancing relationship between industry giants BAE Systems, Babcock and Thales along with the UK Ministry of Defence. More than 10,000 people across the UK have been involved in the programme to deliver the Queen Elizabeth Class aircraft carriers, with six British shipbuilding yards across the country playing a vital role in design and construction before integration of modules and completion at Rosyth Royal Dockyard.
Sir Simon Lister, ACA managing director, observed: "Delivering next generation naval capability of this complexity is not only a proud moment for our employees but also showcases the industrial capability within the UK. This programme has brought together the best of British imagination, ingenuity and invention and I am extremely proud of our teams who have shown relentless drive, energy and a continued focus on ensuring we deliver the very best for the Royal Navy."