A summary from the UK Government published this week has this to say about a November 2018 close encounter between a submarine and a ferry: 'Post-event analysis showed that, prior to the ferry's course alteration, there had been a serious risk of collision.'
It added: 'This near miss happened because the submarine's control room team had underestimated the ferry's speed and overestimated its range, resulting in an unsafe situation developing. However, the submarine's control room electronic tactical display presented a picture of a safer situation than reality; this meant that safety critical decisions made on board the submarine may have appeared rational at the time.'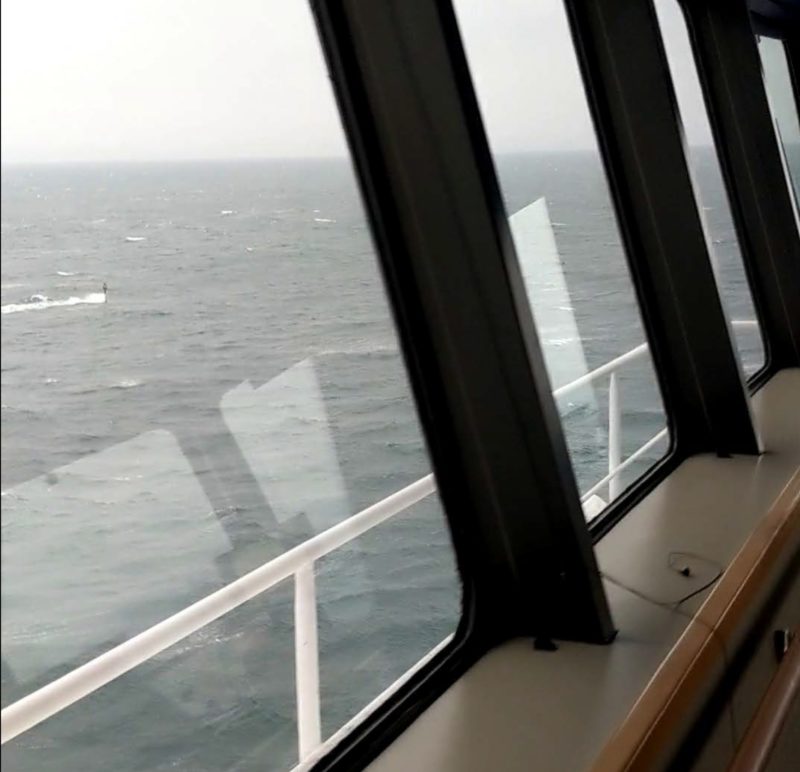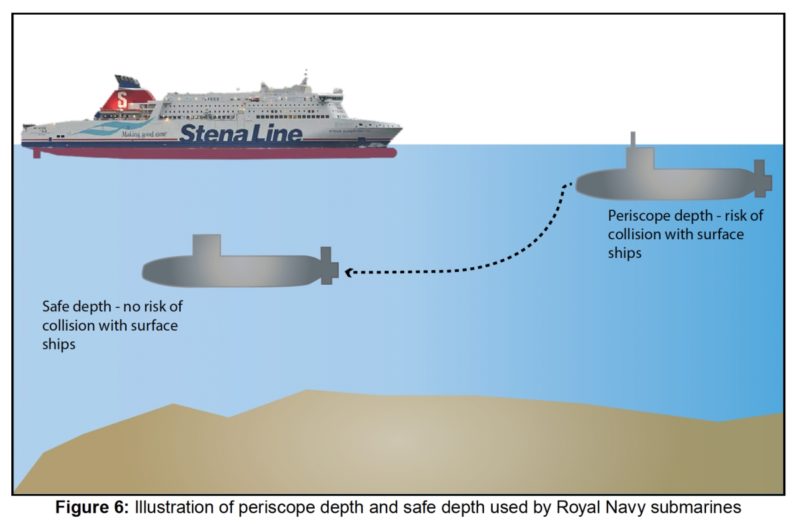 According to the UK Govt the incident occurred in the 'North Channel, crossing from Belfast, Northern Ireland to Cairnryan, Scotland' on November 6, 2020.
The same UK Govt statement also reveals: 'The Royal Navy has taken a series of actions in response to this and similar previous accidents. As a result, a safety recommendation (2020/124) has been made to the Royal Navy to undertake an independent review to ensure that the actions taken have been effective in reducing the risk of further collision.'

There will be more on this in a forthcoming edition of WARSHIPS IFR, including a look at elements of the Marine Accident Investigation Branch (MAIB) report too – which makes for fascinating reading – plus background on past similar incidents.