Strike Carrier FS Charles de Gaulle Deploys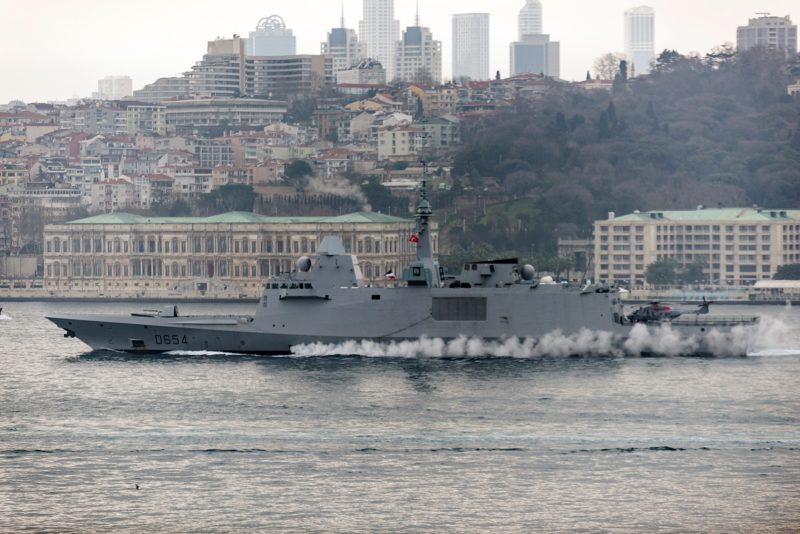 The Marine Nationale (French Navy) Aquitaine Class (FREMM) frigate FS Auvergne is seen here passing through Istanbul recently, after a three-week patrol in the Black Sea, during which she was frequently shadowed by Russian naval and air units.
The Auvergne's presence was only the latest instance of the French fleet sending its vessels into the tense region, with the corvette FS Commandant Birot and intelligence-gathering ship FS Alize making their presence felt last year.
It is all part of extra-regional NATO navies doing their bit to provide reassurance to Alliance member states and security partners – in the latter case such as Ukraine and Georgia – in the face of Russian aggression.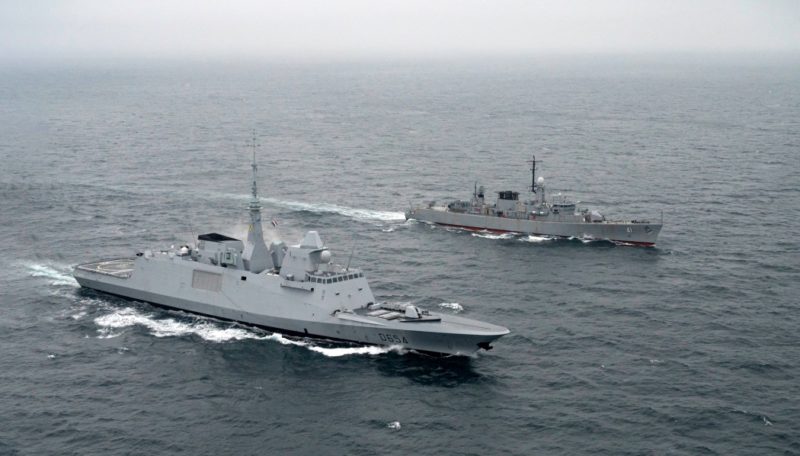 During her time in the Black Sea – and naval vessels from navies outside the region are, under the Montreux Treaty, only allowed to stay a maximum of 21 days – the Auvergne worked with the navies of Romania, Bulgaria and Turkey (all NATO allies).
The French Navy intends patrolling the Black Sea again this year. Vessels from a task group led by the nuclear-powered strike carrier FS Charles de Gaulle (CDG), which deployed this month (Feb) from Toulon for Mission Clemenceau 2022, are going to venture in there.
It is thought air and surface unit elements of Task Force 473 (as the French carrier group is  also known), which are most likely to be a frigate and Rafale M jets, will be detached to operate in and over the Black Sea.

The situation in the region remains fraught, with fears of Moscow ordering an all-out invasion of Ukraine that could involve amphibious attack by the Russian Navy. For more reports on the Ukraine Crisis, see the March edition of WARSHIPS IFR (published 18.2.22) and watch out for further posts on this website.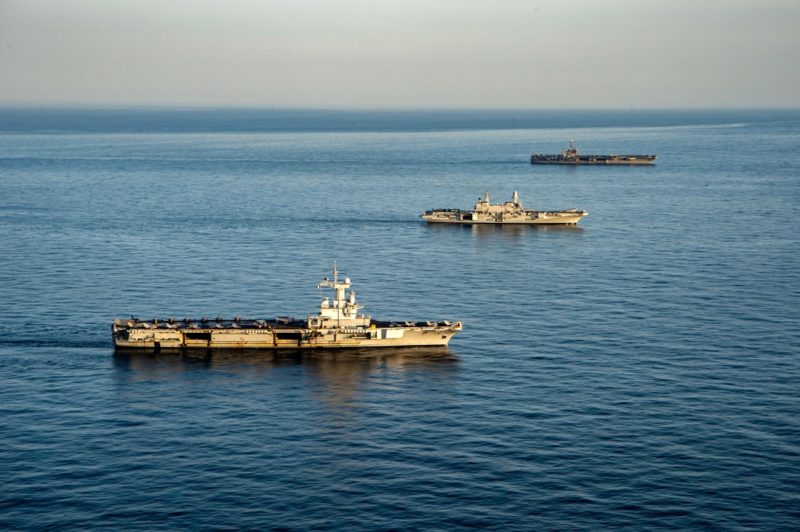 Less than a week after departing her home base of Toulon, the Charles de Gaulle worked with the US Navy aircraft carrier USS Harry S. Truman and Italian Navy carrier ITS Cavour in the central Mediterranean.
Rear Admiral Christophe Cluzel, who is the TF 473 commander explained that "sailing alongside our NATO allies is a primary objective of our Clemenceau 22 deployment." He  added: "Events like this enhance our interoperability and strengthen the exchanges with our NATO partners, essential to European security in this strategic area."
The French carrier strike group includes: FREMM frigates FS Normandie and FS Alsace; Horizon Class frigate FS Forbin; support ship FS Marne and a Rubis Class SNA (nuclear-powered attack submarine), which is likely to be FS Casabianca.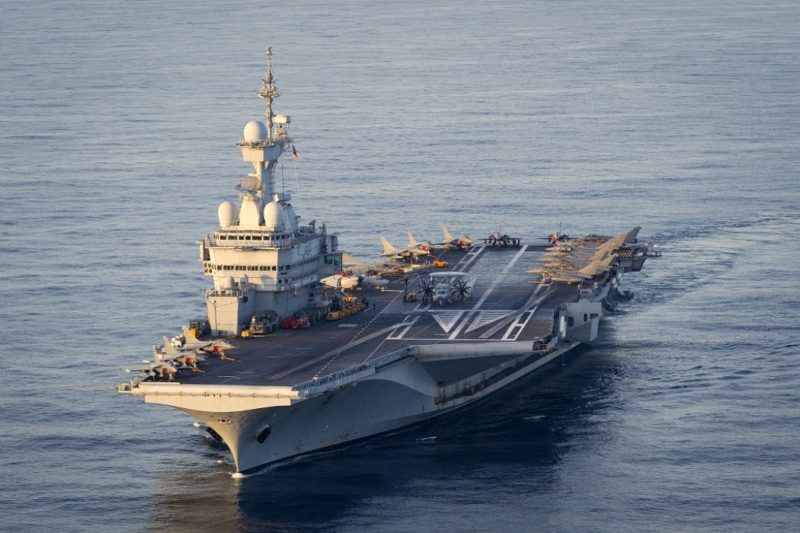 The task force air group is made up of: 20 Rafale Marine combat jets from naval air squadrons 12F and 17F; two E-2C Hawkeye airborne surveillance aircraft from naval air squadron 4F; Panther helicopters from naval air squadron 36F; NH90 Caiman helicopters from naval air squadron 31F and 33F; a Dauphin helicopter from naval air squadron 35F.
A number of assets and personnel from other NATO member states are participating in the TF 473 deployment. The American destroyer USS Ross will participate from start to finish while the Spanish frigate SPS Juan de Borbon will be present at the beginning. A frigate and a Type 214 submarine of the Greek Navy will join once TF 473 is operating in the Eastern Mediterranean.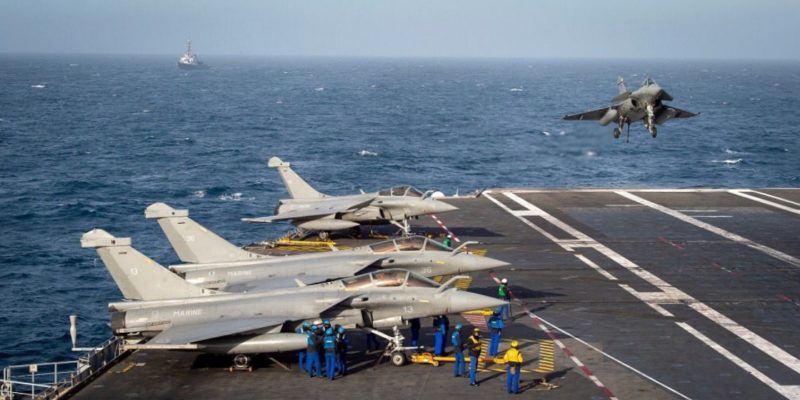 There is a report on the French carrier strike group's Mission Clemenceau 2022 deployment in the March edition of the magazine, which will be available in both hard copy and digital versions.