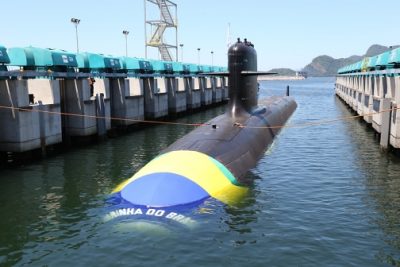 Brazil's first Scorpene Class conventionally-powered submarine, named Riachuelo, has commenced sea trials. It is a major step forward in the Prosub development programme, which aims to ultimately deliver Latin America's first ever nuclear-powered submarine.
Brazil has a vast maritime area of interest that encompasses much of the South Atlantic and nuclear-powered submarine capability is regarded as best achieving maritime security within it. The introduction of Scorpene Class boats is seen as its route to achieving that ambition.
Brazil already operates a number of German-designed Type 209 conventional submarines. It has for some years pursued creation of a reactor small and powerful enough to be fitted in – and used to propel and provide life support/power sensors and weapons for – a submarine.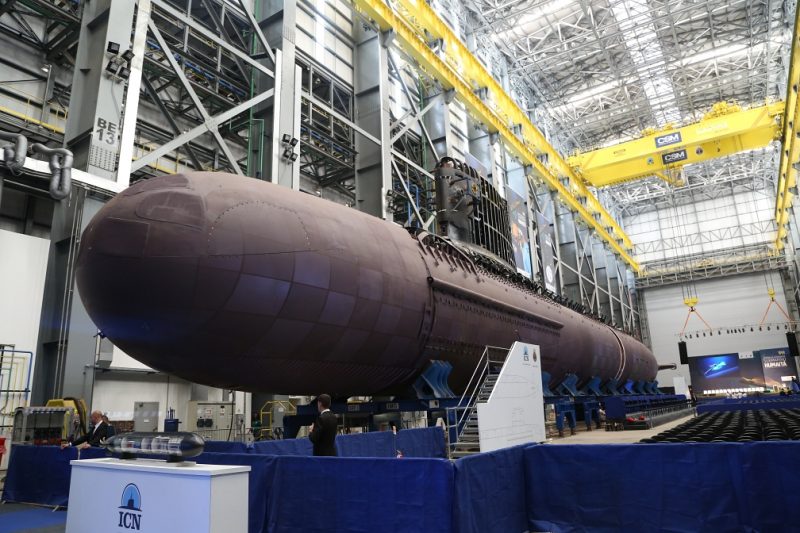 The incremental step taken by Prosub utilises the submarine design and construction expertise of the French defence giant Naval Group, which is, however, not directly involved in the nuclear propulsion aspect of the programme.
The sea trials of Riachuelo are expected to conclude within the first half of 2020, with the boat's commissioning scheduled for October. The second Scorpene sub, named Humaita, is expected to launched in 2020. This will be followed by Tonelero (in 2021) and Angostura (in 2022). The submarines will be armed with French weaponry, though it remains to be seen if Brazil will also develop any indigenous ordnance. The first SSN is due to be delivered in 2029, following an extensive programme of testing using a land-based nuclear reactor for the future attack submarine (SSN).
When it comes to elsewhere in Latin America, Argentina at one time had a nuclear-powered submarine programme based on its TR-1700 craft, but financial constraints saw this indefinitely postponed. Though Chile has a very powerful navy – and operates an earlier variant of the Scorpene Class – Brazil is likely to remain the sole regional navy to commission an SSN.