WARSHIPS IFR Editor Iain Ballantyne tells the story of a little-known confrontation between Allied warships and U-boats that took place off the coast of Norway some days after the official end of the conflict in Europe.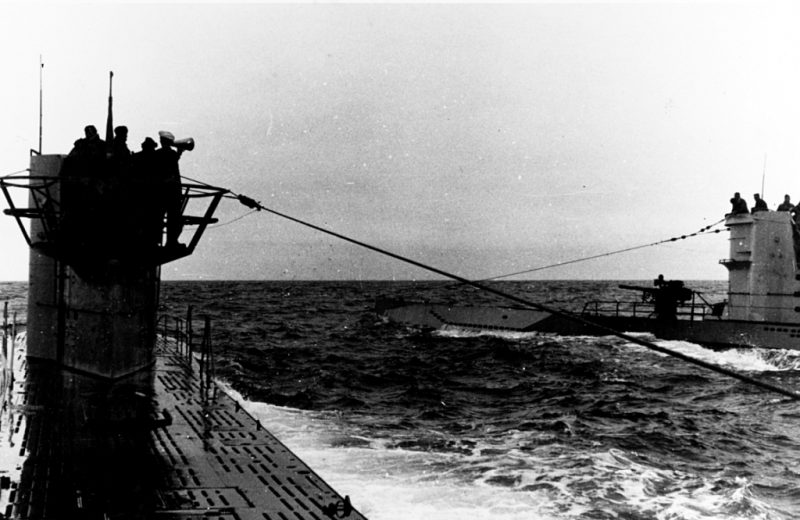 When VE Day fell, Lieutenant Commander Nicholas Monsarrat – who had seen a great deal of convoy escort work in the conflict – thought it a strange kind of finale for men who had fought so hard and for so long.
He would later sum it up in his famous novel 'The Cruel Sea' as follows:  '…all over the Atlantic, the fighting died – a strangely tame finish, after five and a half years of bitter struggle.'  There were 'no eleventh hour death or glory assaults' or even post-surrender acts of piracy by the U-boats. According to Monsarrat 'the vicious war petered out in bubbles, blown tanks, a sulky yielding, and the laconic order: "Follow me".' Tensions did exist, however, and there were U-boat commanders who seemed reluctant to follow the instructions of the victor.
For some days after the official end of hostilities there was anxiety that fighting could erupt again at sea, which wasn't surprising, given that the Battle of Atlantic had raged for six years, from the conflict's very first days in 1939 until its last moments in 1945.
A tricky turn of events came when a group of U-boats, along with five surface ships set sail from their base in the Arctic, just as the last Allied convoy to Russia was underway.  Convoy JW67 had departed the Clyde on May 12, and was due to reach the Kola Inlet on May 20. Its 23 ships had a close escort from the 4th Escort Group (4th EG) along with the carrier HMS Queen, while Commander Arthur Layard's 9th EG was providing back-up at a distance. On May 14 the 9th EG was diverted to intercept the U-boat group. Royal Navy veteran Layard was the right man to handle the situation. Between July 1941 and 1945 he had served almost continuously at sea, much of the time as the commander of Royal Canadian Navy (RCN) escort groups, like the 9th EG.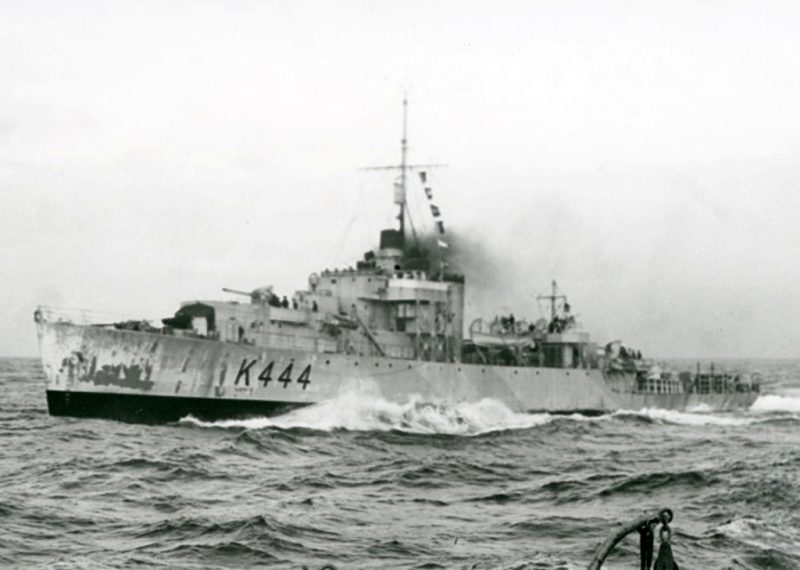 Having fought off U-boats during the ferocious SC 94 convoy battle in August 1942, by spring 1943 he was leading the 9th EG, with the River Class frigate HMCS Matane as his command ship.  On April 22, 1944 she sank U-311 to the south west of Iceland, with assistance from HMCS Swansea. After action in the Channel as part of the anti-submarine screen for Normandy invasion shipping Layard's group was assigned to protecting Arctic convoys.
Layard had received an Admiralty signal, saying Norway-based U-boats were preparing to formally surrender, having been told to cease-fire by Kriegsmarine boss Grand Admiral Karl Donitz, who had succeeded Hitler after the latter's death on 30 April. Donitz knew some of his U-boat captains would instinctively object to any order to hand over their submarines to the foe, preferring to scuttle them.
The unconditional surrender of Germany had been declared on 8/9 May and five days later the Royal Norwegian Navy destroyer Stord sent a message about the convoy of German vessels – five ships and 15 U-boats – deploying from Narvik, apparently heading south for Trondheim. Stord sent a signal to the Admiralty in London asking if this was permitted and so Layard's group was ordered to intercept the U-boats and take them to Loch Eriboll on the north coast of Scotland.
'It put us in a flat spin of course,' confessed Layard. 'By 14,30 we had formed up and began heading for Trondheim.'  The escort ships were heading into a gale, but still managing 17 knots. In the early hours of 17 May Layard was wrestling with nagging anxiety that the Germans might reach Trondheim before they could be intercepted and diverted to Scotland.  '…the mist dispersed,' recalled Layard, 'and there was excellent visibility when the sun rose at 04.00. We sighted mountain tops at about 40 miles but found the land difficult to identify.'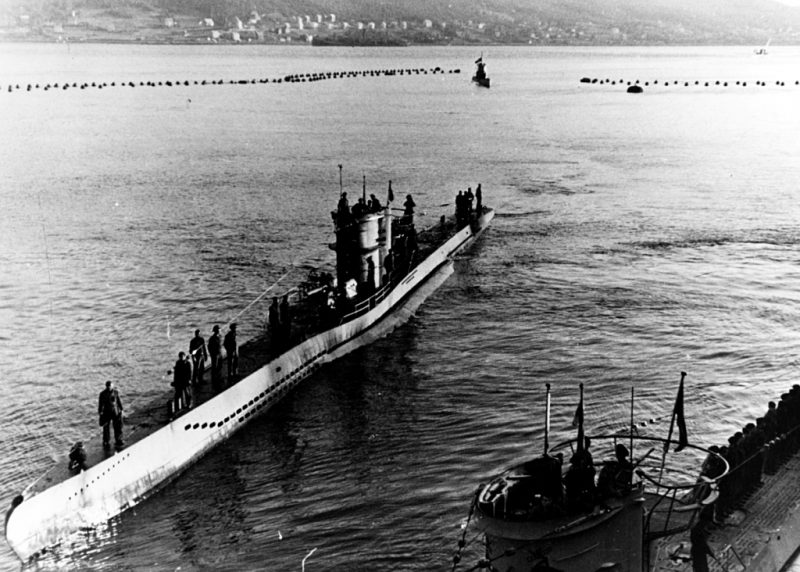 Submarines might not be easy to identify against such a backdrop, but at 05.30 the German convoy was sighted. The 15 U-boats were on the surface in company with two repair ships, a command vessel, an accommodation ship and a tanker. Now came the difficulty of ascertaining the U-boats' intentions.  'We went to action stations as we approached,' recalled Layard. The captain of HMCS Matane, Lieutenant F.J. Jones, was in no doubt about his ship's readiness, for her men 'were ready to blast them out of the water'.

To read what happened next, order the June/July 2020 edition of WARSHIPS IFR, which offers the full story of this episode. To get the magazine sent direct as hard copy or digital edition SUBSCRIBE
Iain Ballantyne writes about submarine warfare history, including the contest between U-boats and Allied escorts during WW2, in his book 'The Deadly Trade' (W&N) which has been published in the USA as 'The Deadly Deep' (Pegasus Books)