(AND LIKELY HEADING TO TEST-FIRE MISSILES OFF IRELAND)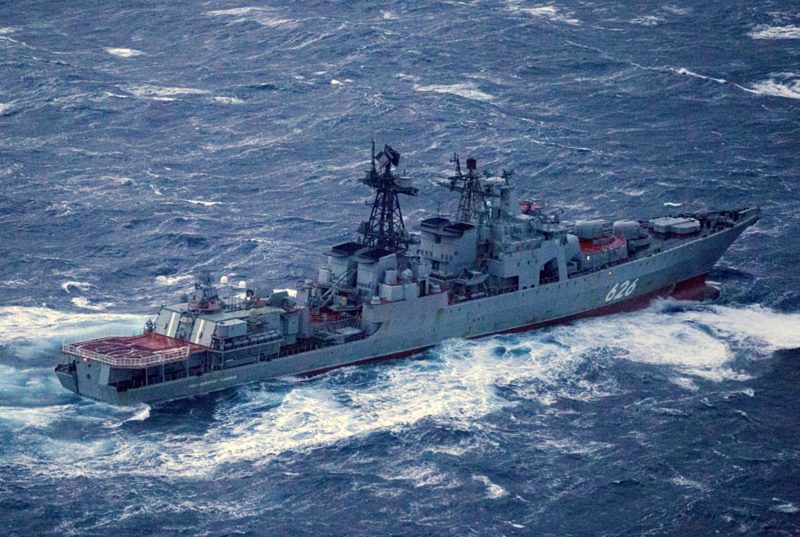 The top image here is a Russian Navy (Udaloy Class) guided-missile & anti-submarine frigate – RFS Vice Admiral Kulakov – taken by a Royal Norwegian Air Force (RNoAF) Orion Maritime Patrol Aircraft (MPA) in Arctic off Norway yesterday (Jan 25).
The Kulakov is part of task group including the cruiser RFS Marshal Ustinov (not seen here) & the (potentially hypersonic missile-capable) frigate RFS Admiral Kasatonov (second/bottom pic here).
All are rumoured to be headed for missile firing exercises to the west of Ireland – another example of Vladimir Putin's 'guided-missile diplomacy' (something I touched on in my book 'The Deadly Trade' [Weidenfeld and Nicolson]) to intimidate the West.

Of course, the most interesting vessels may be the ones you cannot see – the submarines such as (possibly) the large nuclear-powered guided-missile submarine (SSGN) RFS Orel (upgraded to pack an even more powerful punch a few years ago) and even a new Yasen Class attack boat (SSN/SSGN).
They are likely to be out there somewhere, riding shotgun on the task group's key units and packed with missiles (as are the surface ships) that could, if Russia was that rash, strike anywhere in Ireland, the UK and Western Europe. Those weapons usually carry conventional warheads but can also be nuclear-tipped.
The Russians are also staging exercises with their navy in the Baltic, the Arabian Sea (with China and Iran in that case) and the Pacific at the same time. They have also deployed a flotilla of amphibious assault ships and at least one intelligence-gathering vessel to the Black Sea ahead of a potential invasion from the sea of Ukraine.
Naval infantry from Russia's Pacific Fleet have been sent across vast country with their armoured vehicles and other equipment to join ground forces gathering on the borders of Ukraine. Naval formations already based in the annexed Crimean Peninsula are likely also involved in exercises that could be a prelude to invasion.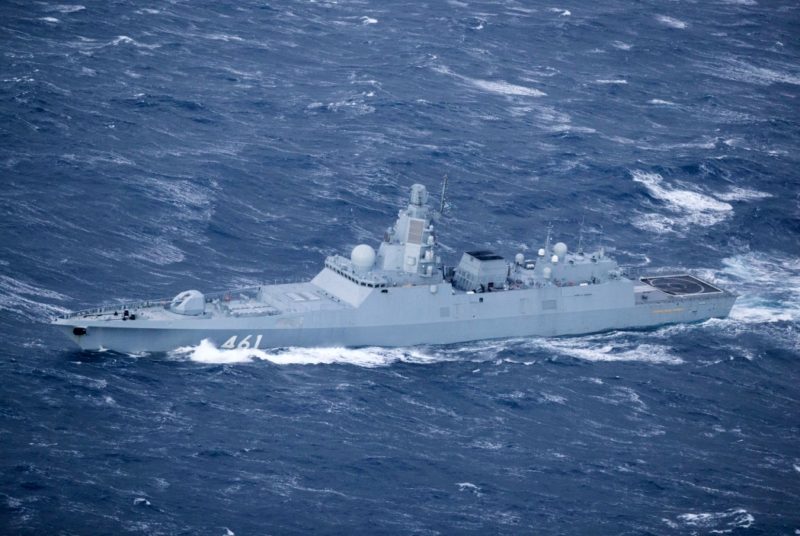 More on all this & other naval aspects of current turbulent situation to come from WARSHIPS IFR in the hard copy & digital magazine, on the web site  plus also very soon in a WARSHIPS POD podcast