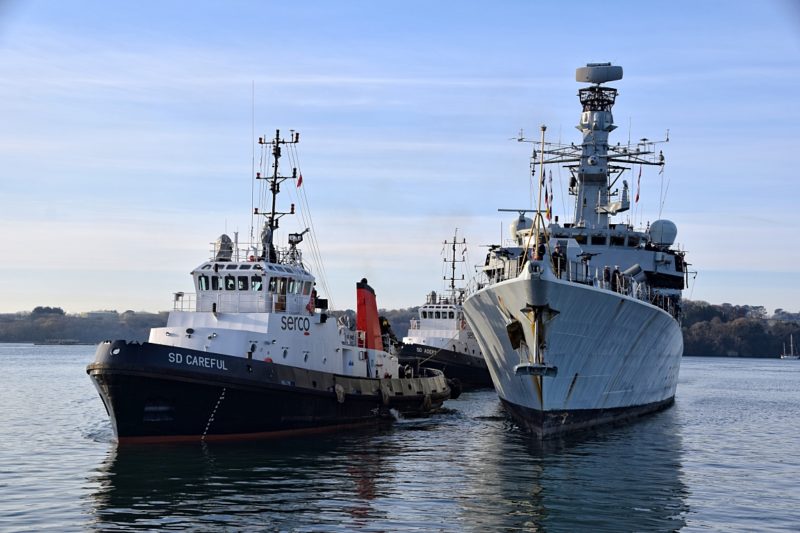 A swansong spell of operational commitments lies ahead for veteran frigate HMS Montrose following a joyous return to Devonport Naval Base, Plymouth after more than four years away from the United Kingdom.
The Duke Class (Type 23) frigate, which was completed by the Yarrow yard on the Clyde in 1993, was forward based in the Arabian Gulf in response to an increased level of threat to shipping posed by Iran.
Due to be decommissioned in first half of 2023, Montrose has since December been receiving maintenance at Devonport Dockyard prior to likely NATO duties in home and European waters and UK port visits. These will include her namesake town, on the east coast of Scotland.
The frigate's homecoming from the Gulf, on a chilly day, saw hundreds of relatives and loved ones on the waterfront at Devonport to see her in.

HMS Montrose deployed from Devonport in October 2018 and while away spent the majority of her time patrolling the Gulf region. In addition to safeguarding merchant shipping, the frigate tackled criminal and terrorist activity – including arms and drugs smuggling – while working with allies as part of the international security effort.
Although Montrose had been away from the UK for a long time, her sailors and Royal Marines were rotated every four months. The 11 rotations of crew since 2018 also spared the ship the month-long voyage to and from the Middle East at the beginning and end of a regular six or seven-month deployment.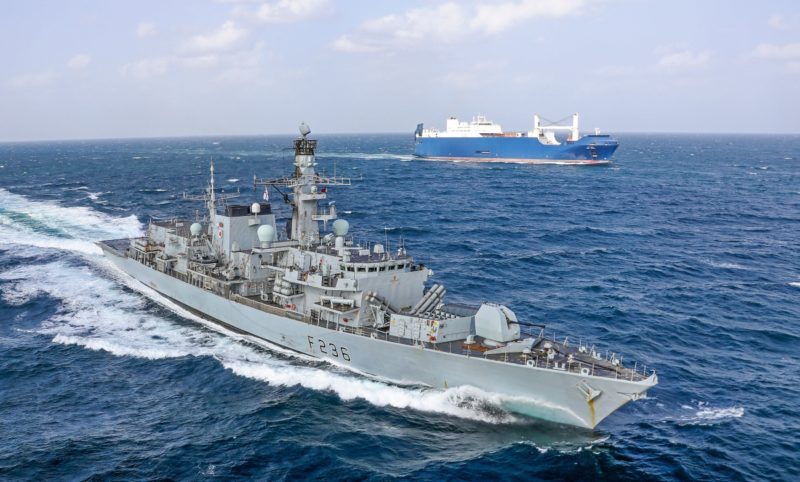 Keeping Montrose herself on station in the Gulf was no easy task, with the Babcock International Group – which runs Devonport Dockyard and is responsible for major maintenance on all Type 23s – playing a key role. A year ago Babcock's joint venture with Oman Drydock Company completed a first-of-its-kind double diesel engine replacement for HMS Montrose, at Duqm Naval Dockyard (DND).
In the past such work would have taken place in the UK. The frigate's flight-deck, along with other areas of the upper deck, were also stripped back and completely repainted. Funnel cowling repairs were carried out too, as well as building and testing a new main shaft seal cofferdam to enable maintenance and repair of an underwater seal. All the activity was completed within eleven weeks.

Now, after further TLC from Babcock, this time at Devonport Dockyard, in Plymouth, HMS Montrose is ready for the last lap of her time in the front line British fleet.