HISTORY IN THE MAKING
NORWAY BACK IN BUSINESS ON A HIGHER LEVEL
STRIKES FROM THE SEA
STRATOFORTRESS COMES DOWN TO SEA LEVEL
CHINA JOINS EXERCISE RIMPAC AND ALSO SPIES ON IT
F-35 NO SHOW BUT PLENTY OF OTHER STARS
HISTORY IN THE MAKING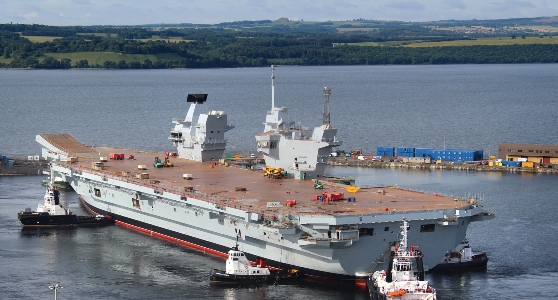 This is a historic time for the Royal Navy, with the christening and floating out of the first of two new strike carriers (Queen Elizabeth), the retirement of the last Invincible Class ship (HMS Illustrious) and return to service of a vessel that will bridge the gap between today and tomorrow (HMS Ocean). We begin our reports on this milestone period with an account by Nick Childs of the day the largest warship ever built in Britain was unveiled to the world. To mark the passing of a hard-working class of warship, Iain Ballantyne provides a concise history of the famous Invincible Class carriers.
Photo: Aircraft Carrier Alliance.
NORWAY BACK IN BUSINESS ON A HIGHER LEVEL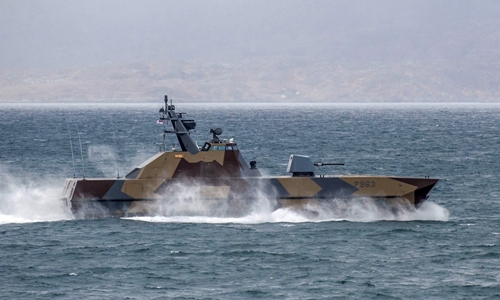 Special Correspondent Guy Toremans concludes our series profiling the Royal Norwegian Navy (RNoN) by interviewing Commodore Henning Amundsen, Commander Norwegian Fleet.
Photo: Ian Arthur.
STRIKES FROM THE SEA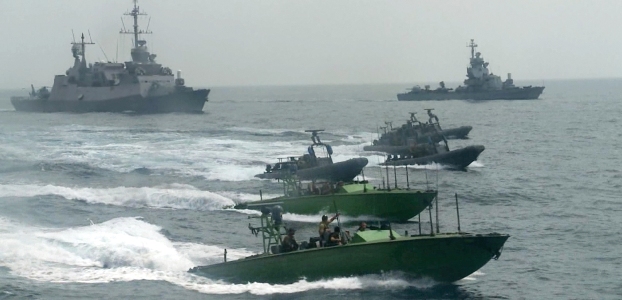 Usman Ansari examines maritime aspects of Israel's latest attempt to subdue the besieged enclave of Gaza. He reports on how the conflict saw both sides mounting strikes from the sea.
Photo: IDF.
STRATOFORTRESS COMES DOWN TO SEA LEVEL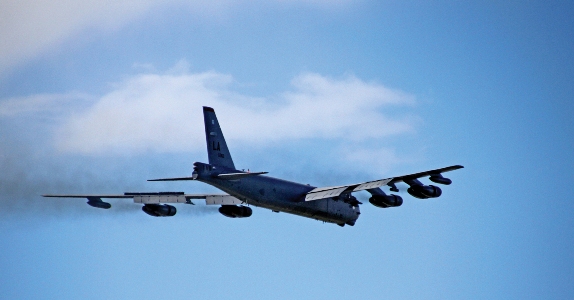 Special Correspondent David Axe looks at a new role for a strategic bomber that has seen action over land in numerous wars, but now looks set to lord it in the maritime domain.
Photo: US DoD.
CHINA JOINS EXERCISE RIMPAC AND ALSO SPIES ON IT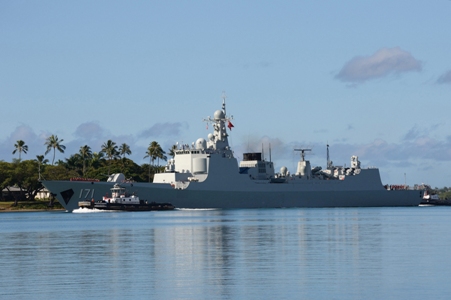 In a gesture designed to improve international relations with China, the United States invited the People's Liberation Army Navy (PLAN) to this year's Rim of the Pacific exercise (RIMPAC 2014). Welcome to join other warships on exercises in waters around Hawaii, the PLAN contingent was, however, kept out of most of RIMPAC's core combat training components. A fifth, uninvited, PLAN ship, a surveillance platform, also made an appearance off Hawaii to spy on the world's largest international naval exercise.
Photo: Canadian Forces Combat Camera.
F-35 NO SHOW BUT PLENTY OF OTHER STARS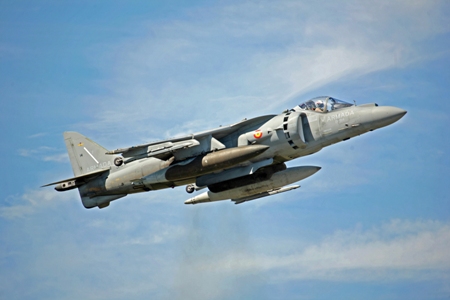 Dave Billinge reports on highlights of Europe's biggest aviation event, the biennial Farnborough International Air Show (FIAS).
Photo: Dave Billinge.