AMERICAN 'READINESS HOLE' COULD BECOME A 'CHASM'
IS BRAZIL'S CARRIER DREAM A NIGHTMARE?
NO EASY OPTIONS FOR SYRIA
THREE WAYS TO SAVE THE RN
THE WAR ON DRUGS: NOTHING BUT A BUST?
GIANT LEAP INTO DRONE ERA
FAREWELL TO THE TYPE 42
AMERICAN 'READINESS HOLE' COULD BECOME A 'CHASM'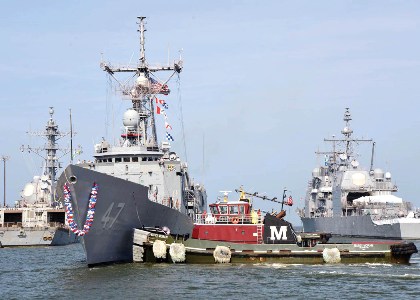 We report on how strategic cuts currently demanded by US lawmakers are not the right medicine for the US Department of Defense (DoD) and sequestration threatens to kill rather than cure the USA's military and naval forces.
Photo: US DoD.
IS BRAZIL'S CARRIER DREAM A NIGHTMARE?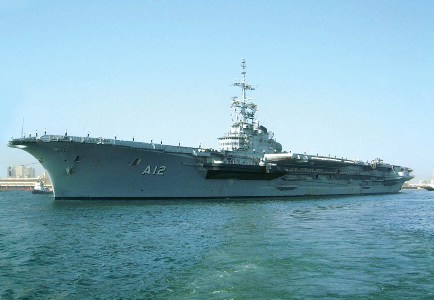 Juan Carlos Cicalesi, AgustIn Puetz and Usman Ansari consider the current state of Brazil's aircraft carrier capability and weigh up whether the dream of a new ship and maritime strike jets will become reality.
Photo: Via Juan Carlos Cicalesi.
NO EASY OPTIONS FOR SYRIA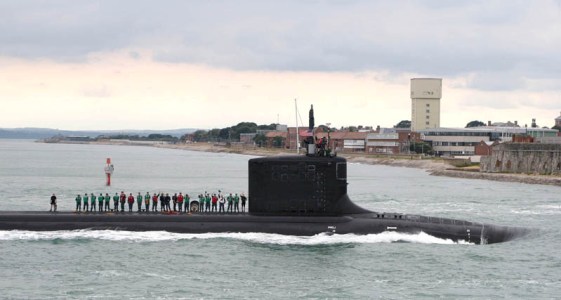 Dr Dave Sloggett and Francis Beaufort comment on the thorny problem of Western intervention (or lack of it) in Syria's civil war and suggest there have been major missed opportunities in the maritime sphere.
Photo: Derek Fox.
THREE WAYS TO SAVE THE RN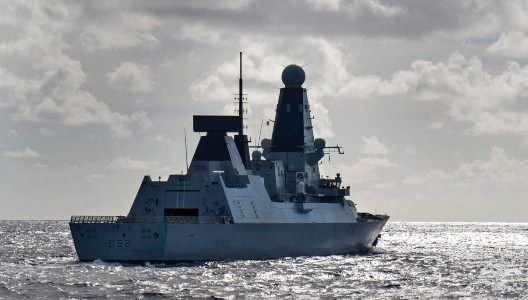 Steven Jermy takes a hard look at where the British navy stands and suggests a basis to rebuild it in order to meet the demands of an uncertain world.
Photo: US Navy.
THE WAR ON DRUGS: NOTHING BUT A BUST?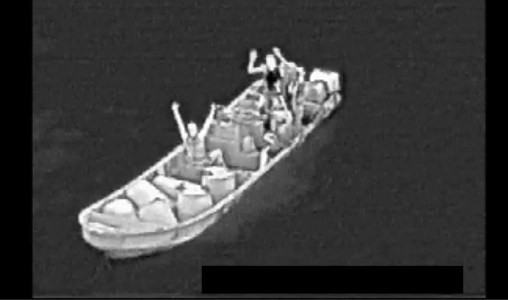 In an era when over 1,000 metric tonnes of cocaine reaches the United States every year, naval forces are committed to Operation Martillo, during which they try to interdict shipments of illegal narcotics. Dr Dave Sloggett & Charles Strathdee consider whether or not their efforts to hold back the tide are a vain venture, doomed to failure. Or is there some means of winning the war on drugs?
Photo: US Navy.
GIANT LEAP INTO DRONE ERA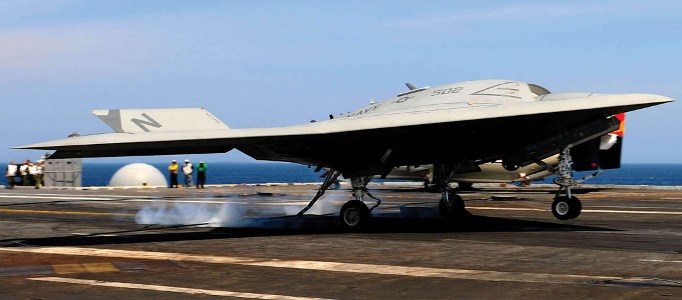 Special Correspondent David Axe reveals that a supposed end to robo jet trials by the US Navy was in reality a pause before the big push.
Photo: US Navy.
FAREWELL TO THE TYPE 42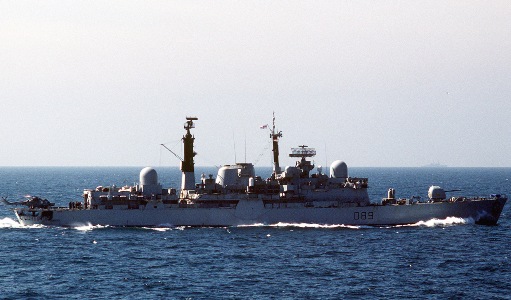 The workhorse of the contemporary British air-defence fleet, the Sheffield Class (Type 42) destroyer, has sailed out of front line service and into history. Iain Ballantyne begins a retrospective look at the origins and evolution of the destroyer type in the Royal Navy, ultimately culminating in a study of Type 42 war service.
Photo: US DoD.