NAVIES DRAW A LINE
PIONEER WARSHIP
ONE OF CANADA'S GREATEST MYSTERIES
PREPARING TO MEET THREATS
NATO RIPOSTE TO RUSSIA
STRUGGLE TO FILL GAPS
THE ULTIMATE TEST
STILL ON PATROL
NAVIES DRAW A LINE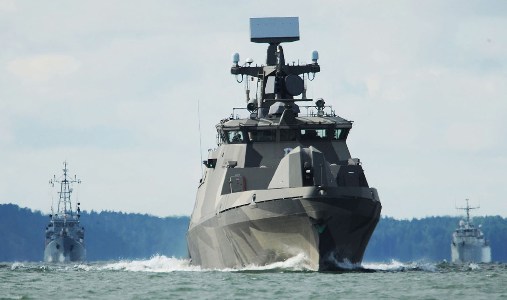 Special Correspondent Guy Toremans reports from a major naval exercise staged in northern waters at a time of high tension between the former Soviet Union and the West.
Photo: Guy Toremans.
PIONEER WARSHIP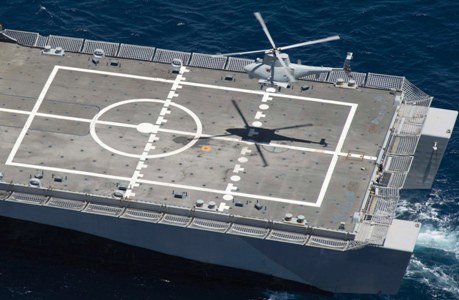 Special Correspondent David Axe says farewell to USS Halyburton, America's first combat drone carrier and the shape of things to come.
Photo: US Navy.
ONE OF CANADA'S GREATEST MYSTERIES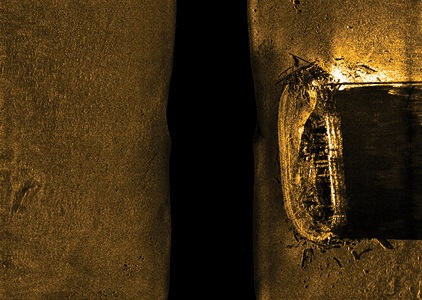 The discovery of a shipwreck lying on the seabed in the Canadian Arctic, promises to provide crucial evidence in the quest to determine exactly what happened to the ill-fated Franklin expedition. Francis Beaufort reports.
Photo: Parks Canada.
PREPARING TO MEET THREATS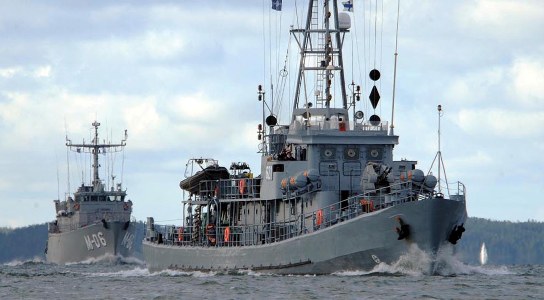 Formerly under Russian occupation during the Cold War, today the Baltic States regard their large eastern neighbour with deep unease. During Exercise Northern Coasts 2014, Guy Toremans interviewed Commander Giedrius Premeneckas of the Lithuanian Navy.
Photo: Photo: Guy Toremans.
NATO RIPOSTE TO RUSSIA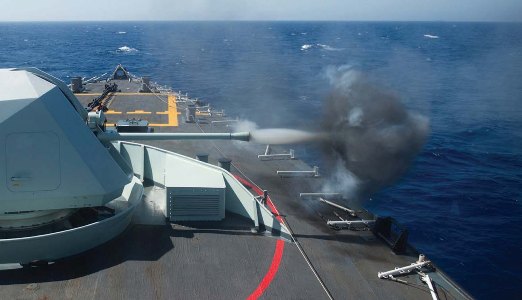 Iain Ballantyne & Cem Devrim Yaylali look at the latest developments in NATO's response to Russian aggression.
Photo: Canadian DND.
STRUGGLE TO FILL GAPS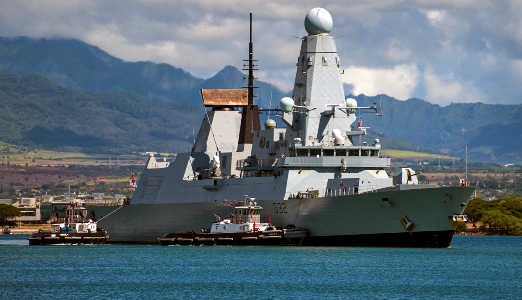 Peter Sandeman reports on the Royal Navy's struggle to find enough people to operate its current fleet, never mind planning for the future.
Photo: US Navy.
THE ULTIMATE TEST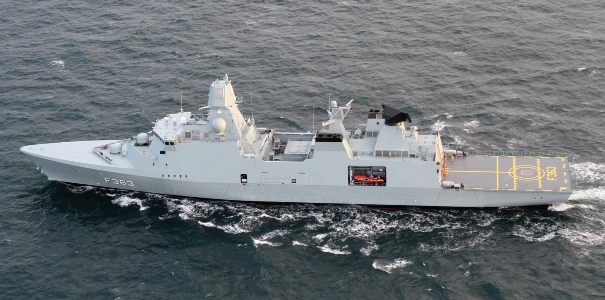 A ground-breaking development for the Royal Danish Navy (RDN) will see the frigate HDMS Peter Willemoes become the first ever unit of that fleet to enter the UK's famous Flag Officer Sea Training (FOST) pre-deployment training regime.
Photo: Royal Danish Navy.
STILL ON PATROL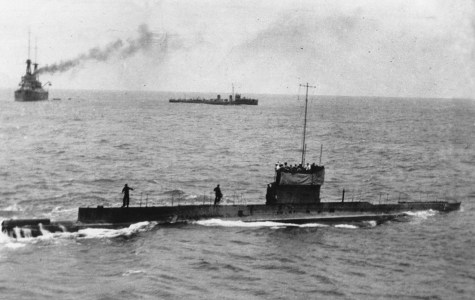 A century after the mysterious disappearance of the Royal Australian Navy's (RAN's) first submarine, HMAS AE1, in waters off Papua New Guinea, memorial services were held across the island and in Australia. Also as part of our WW1 100 series, we tell the story of how the British cruiser HMS Pathfinder was the first warship sunk by a submarine-launched self-propelled torpedo.
Image: RAN archive.