DON'T PANIC!? WE'VE GOT TRIDENT
ON THE FRONTIER OF DISORDER
TWIN PURSUIT OF WAR & PEACE
CHINA'S 'CHEAP' WARSHIPS ARE CONQUERING THE GLOBE
FINAL CURTAIN FOR NAVAL SEARCH
FROM 'EL NINO' TO COMBAT SUPPORT
IBERIANS LEAD THE NATO WAY
HOW PLYMOUTH'S SEA DOGS MADE BRITAIN
DON'T PANIC!? WE'VE GOT TRIDENT
In the latest instalment of our Great Trident Debate series, WARSHIPS IFR Editor Iain Ballantyne takes a provocative look at the dangerous undermining of nuclear deterrent logic by unwise defence cuts. He maintains successive governments have reduced Britain's conventional armed forces below acceptable levels and this in turn weakens the nuclear deterrent rationale. In a separate article Peter Sandeman lays down the case for renewing the Trident nuclear deterrent force, which he feels guarantees the United Kingdom's strategic defence.
Photo: UK MoD.
ON THE FRONTIER OF DISORDER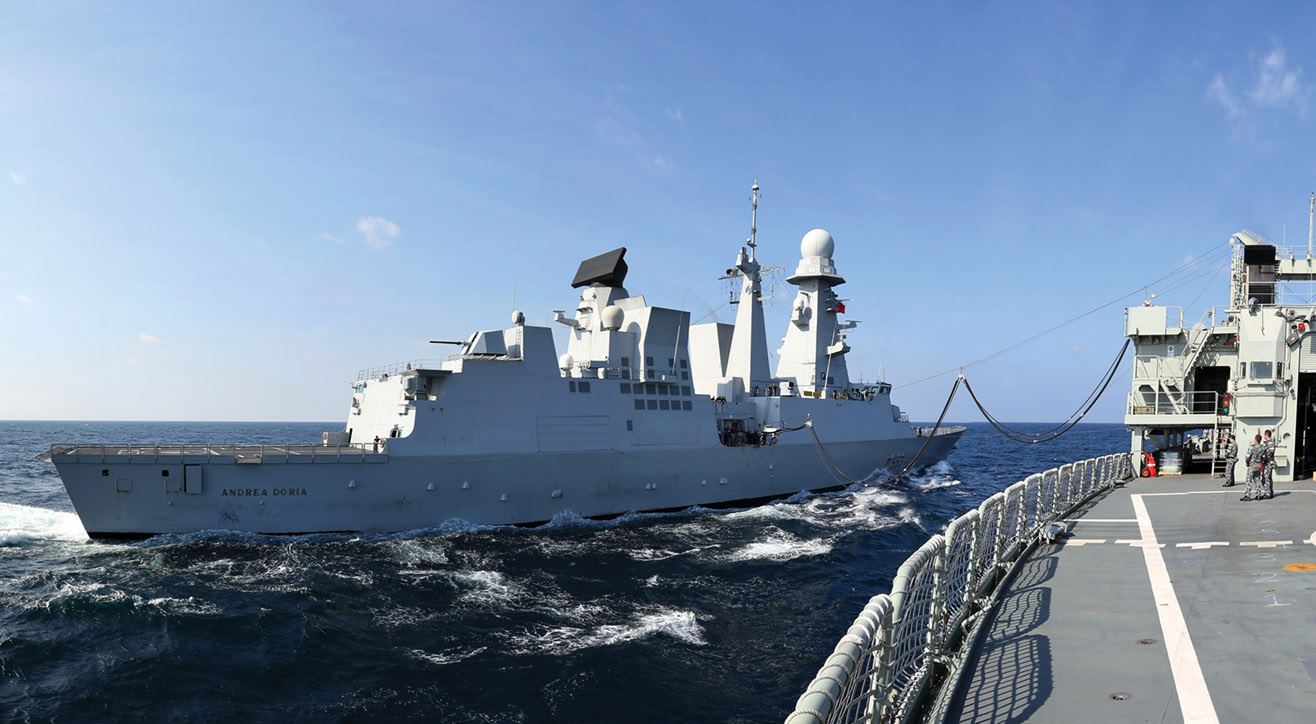 Like other fleets in the Mediterranean, the Italian Navy is on the front line of a new world disorder created by conflicts across North Africa and the Middle East.
Special Correspondent Guy Toremans interviews Admiral Giuseppe De Giorgi, Chief of the Italian Navy and they discuss various issues affecting one of Europe's leading navies not least its current intensive operational tempo.
Photo: RAN.
TWIN PURSUIT OF WAR & PEACE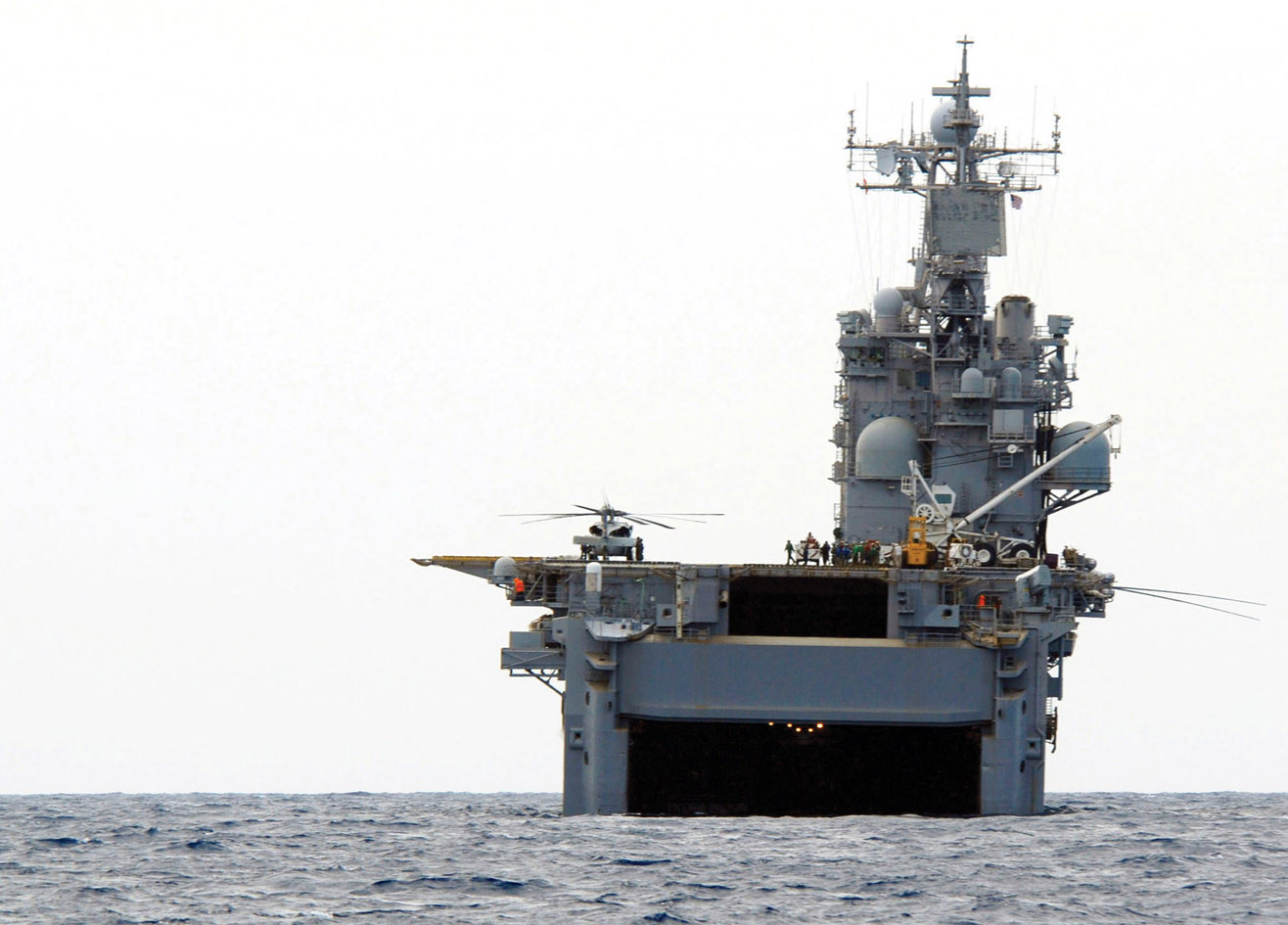 Jesse A. Heitz looks at the importance of Naval Peacekeeping and Non War-fighting Operations. He ponders the scope of them and their utility, particularly for the USA as the dominant maritime power in an era of rising conventional warfare challenges.
Photo: US Navy.
CHINA'S 'CHEAP' WARSHIPS ARE CONQUERING THE GLOBE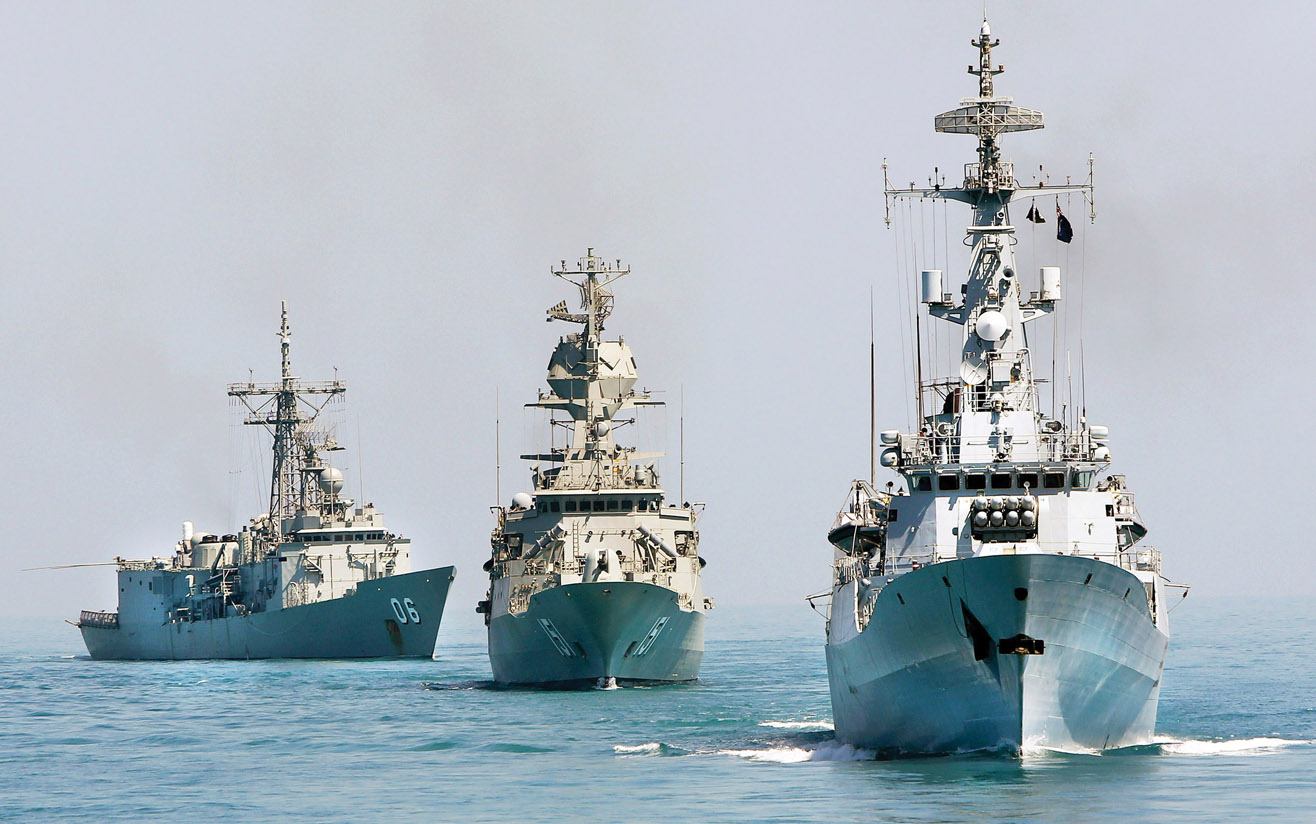 Chief Analyst Usman Ansari examines whether building an affordable multi-role warship is possible. He suggests China is winning the global affordability war.
Image: RAN.
FINAL CURTAIN FOR NAVAL SEARCH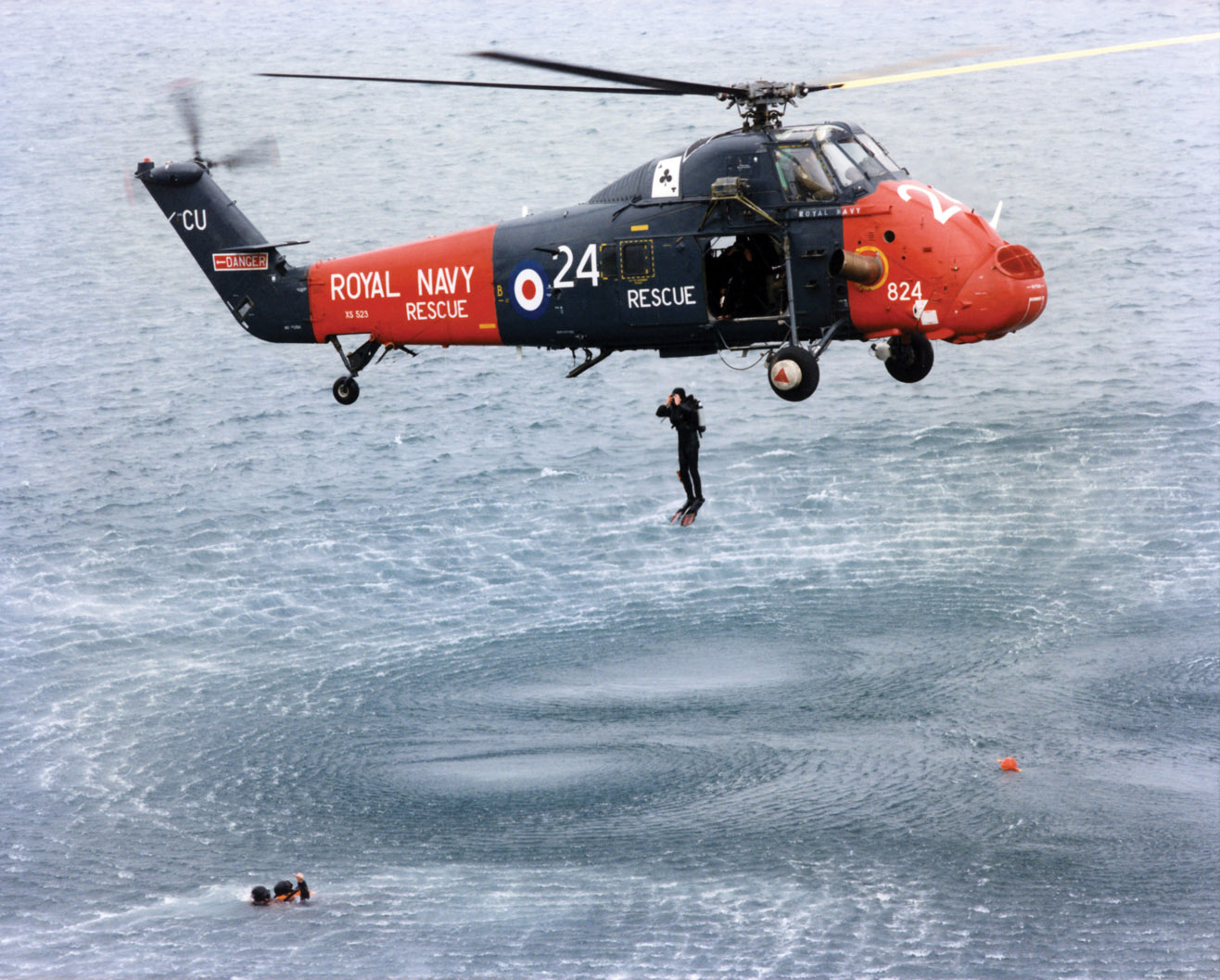 Maritime Aviation Correspondent Dave Billinge bids farewell to Royal Navy Search and Rescue, a service provided in support of the UK civilian community and mariners in British waters for some decades. The Fleet Air Arm has now relinquished SAR operations and handed over the responsibility to H.M. Coast Guard.
Photo: Royal Navy.
FROM 'EL NINO' TO COMBAT SUPPORT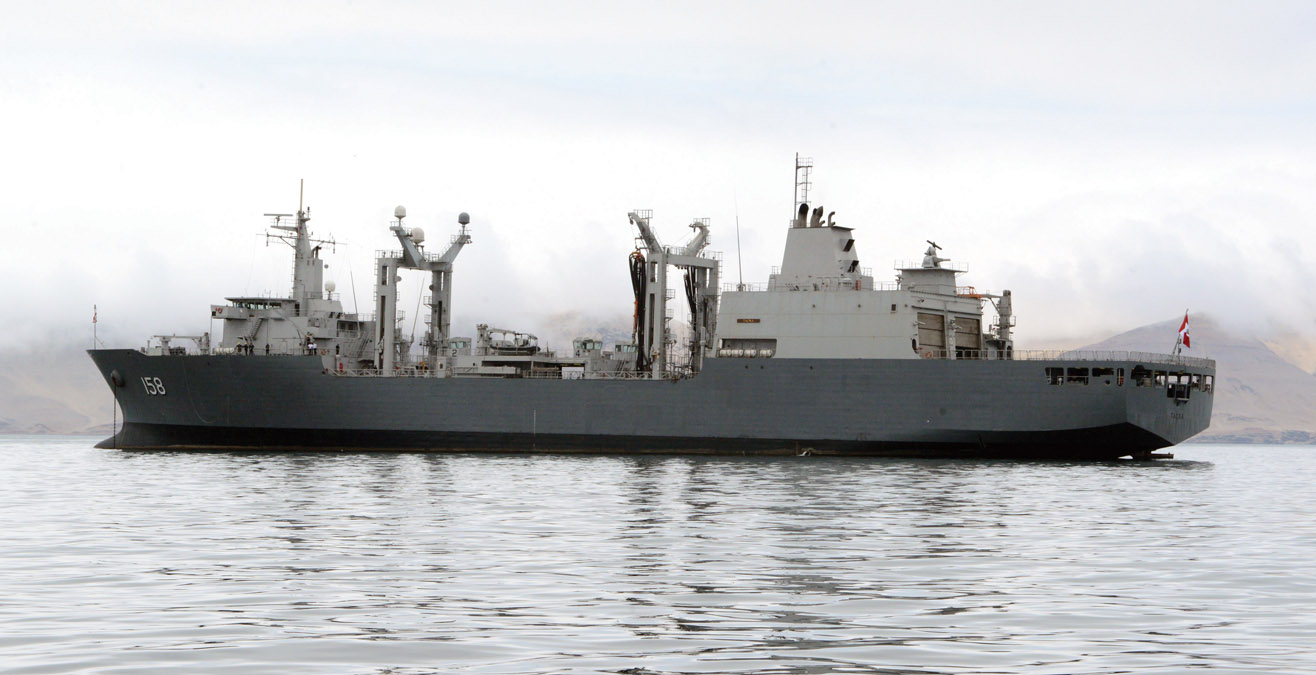 Special Correspondent Guy Toremans interviews Captain Marco Chacon Bejar, Commanding Officer of the recently commissioned BAP Tacna. A fast combat support ship, she was formerly the Royal Netherlands Navy vessel HNLMS Amsterdam. Photo: Guy Toremans.
IBERIANS LEAD THE NATO WAY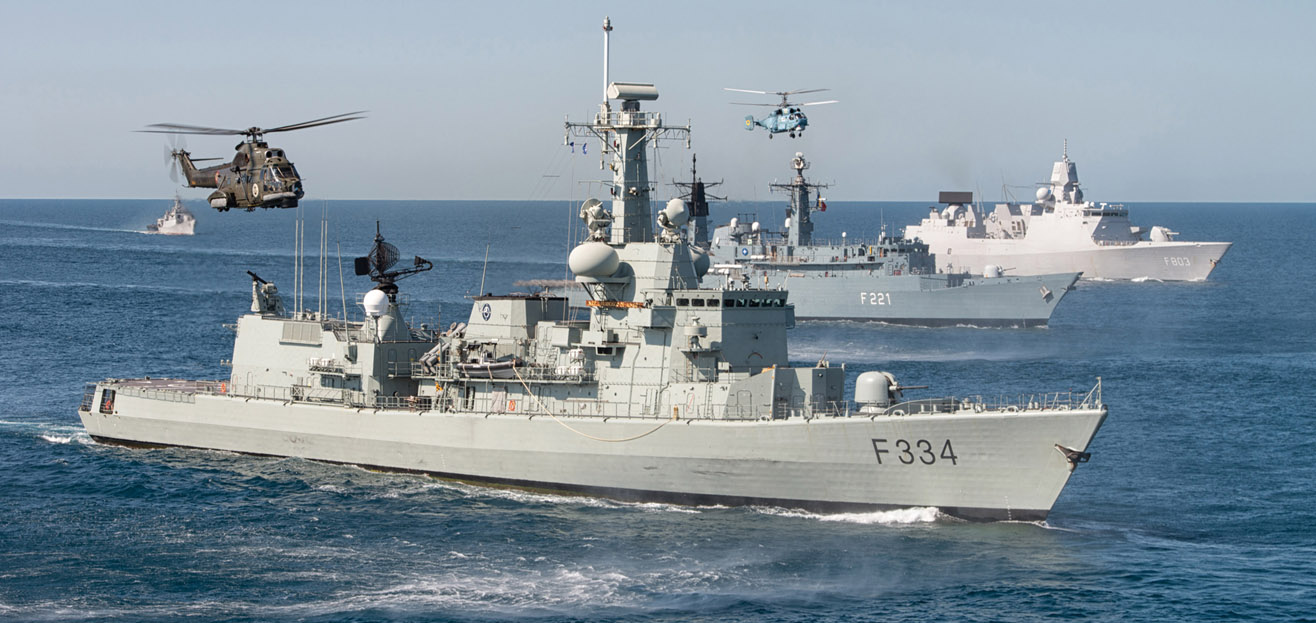 Jose Matos reports on how Portugal and Spain have in recent months taken the lead in a key defence alliance naval task group.
Photo: NATO.
HOW PLYMOUTH'S SEA DOGS MADE BRITAIN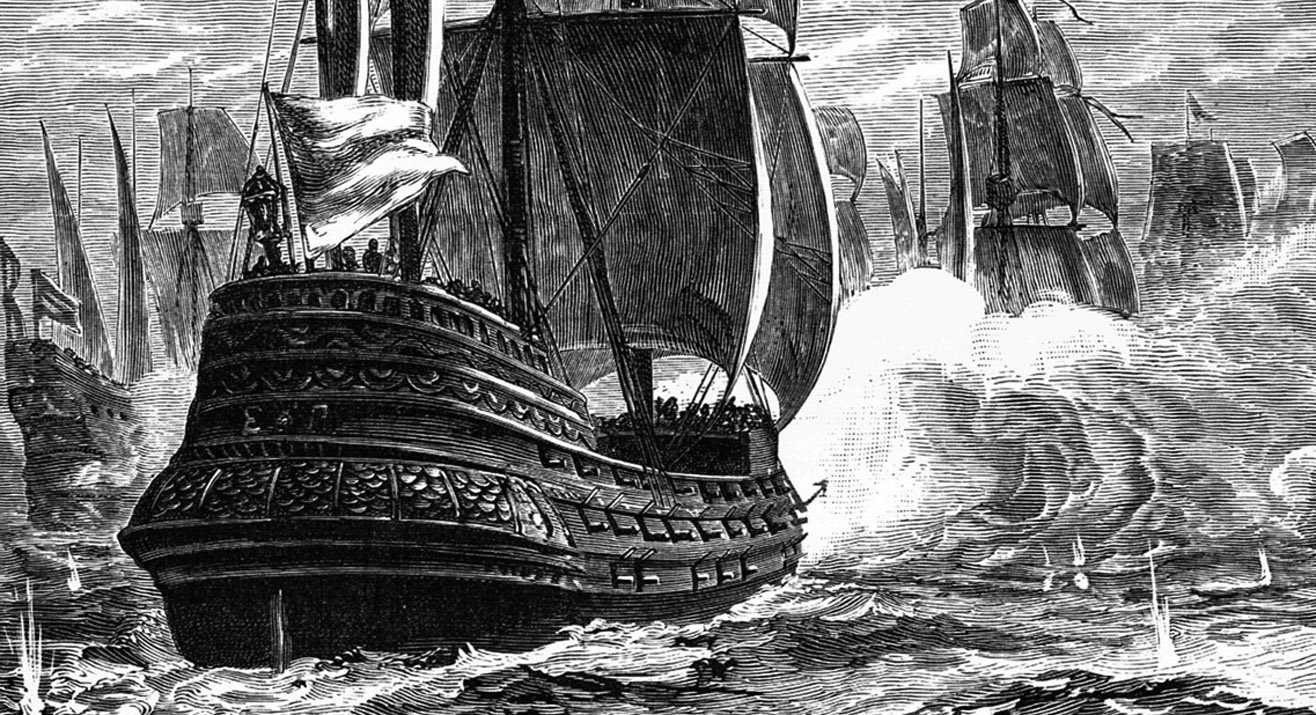 The waterfront city of Plymouth in the South West of England has been an important naval centre for centuries. Yet it lacks a maritime museum or any major tourist attraction to educate and entertain millions of visitors who travel from all over the UK and the world to visit one of Britain's most stunning regions. The city now has plans to create a multimillion pound History Centre, but there are fears among those who love Plymouth's unparalleled naval past that it is to be marginalised or have key aspects neglected altogether. As part of the process of helping to take the History Centre forward, we start a new series with Dr Anthony J. Cumming's looking at what Tudor sea dogs did for Plymouth, Britain and the world.
Image: AJAX News & Features