NIGERIA MUST UP ITS GAME
PATROLLING PERU'S INLAND OCEAN
IT LIES BENEATH
A CHANGE IN SCALE?
INDONESIAN FLEET MUST EVOLVE
OF MACHINES & MEN
THE WORLD SHOULD THANK MAGGIE
ADROIT BY NAME & ADROIT BY NATURE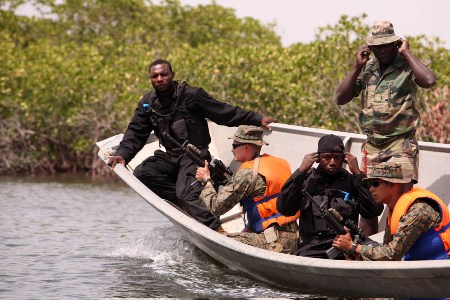 NIGERIA MUST UP ITS GAME
Following his recent visit to West Africa, Dr Dave Sloggett takes a look at the current counter-piracy efforts of the Nigerian Navy to counter a problem that is growing rapidly and evolving fast.
Photo: US Marines.
PATROLLING PERU'S INLAND OCEAN
For the latest instalment of our Peruvian Navy series, Special Correspondent Guy Toremans considers the fleet's Amazon operations.
Photo: Guy Toremans.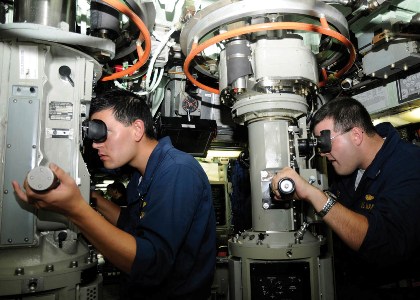 IT LIES BENEATH
In part two of our look at area access-and-denial we consider some of the challenges faced by US Navy doctrine writers trying to predict the strategy and tactics needed in the Asia-Pacific region. Submarines may provide the answer.
Photo: US Navy.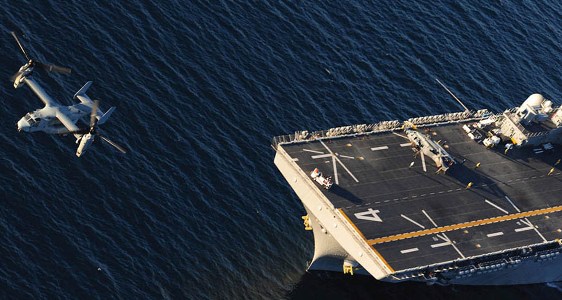 A CHANGE IN SCALE?
Special Correspondent David Axe reports on how there are growing signs the future US Navy will be smaller and more flexible.
Photo: US Navy.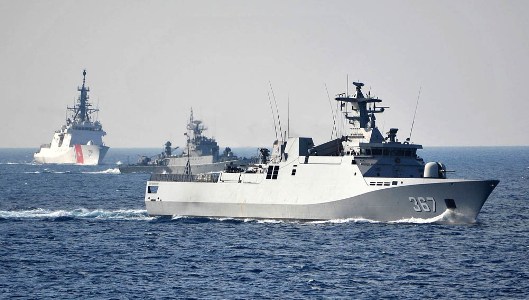 INDONESIAN FLEET MUST EVOLVE
Faced with a dramatically deteriorating situation due to an upsurge in activities by local pirates, all within an uncertain regional security landscape, Indonesian maritime forces have some serious challenges. We consider the scope of the job at hand for one of Asia-Pacific's most important rising powers.
Photo: US Navy.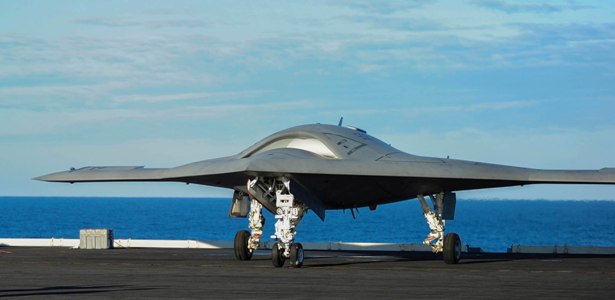 OF MACHINES & MEN
In the first instalment of a two-part consideration of the wider ethics and application of drones in military and naval operations Bethany Torvell asks (and tries to answer) some of the key questions.
Photo: Northrop Grumman.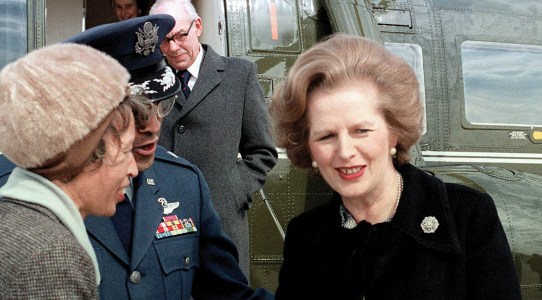 THE WORLD SHOULD THANK MAGGIE
(AND ADMIRAL HENRY LEACH, TOO)
Associate Editor Peter Hore ponders the legacy of the late Margaret Thatcher in global terms. He decides that while the world owes her a debt, it should not forget a British admiral.
Photo: US DoD.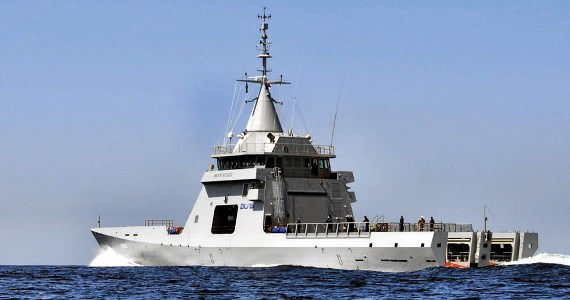 ADROIT BY NAME & ADROIT BY NATURE
Special Correspondent Guy Toremans interviews Commander Sasha Bailly, captain of the French Navy's cutting-edge Offshore Patrol Vessel L'Adroit. She is currently on her latest long-range deployment, this time East of Suez tackling a variety of front line missions.
Photo: DCNS France.