ITALIAN NAVY PROVIDES DETERRENT
TIDE RUNS OUT ON POMPEY
US NAVY SENDS SSN UNDER ICE
SWEDEN'S STEALTHY V-FORCE
MERCY DASH FOR NAVIES
RAN AIMS TO BE REINVIGORATED
HALF A CENTURY OF EVOLUTION
TAKING DOWN GADDAFI
ITALIAN NAVY PROVIDES DETERRENT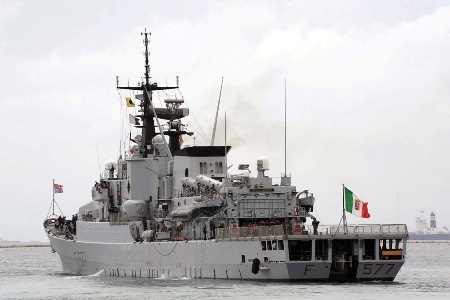 The frigate ITS Zeffiro has been up the sharp end of the effort to clamp down on piracy in the Indian Ocean. Special Correspondent Guy Toremans talks to the vessel's Commanding Officer about her various missions during the deployment.
Photo: Italian Navy.
TIDE RUNS OUT ON POMPEY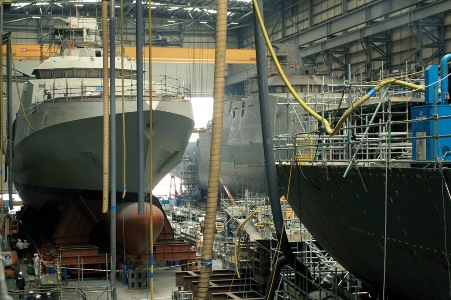 Following an announcement that Portsmouth is to cease warship construction, Editor-at-Large Jonathan Eastland makes some trenchant observations on the ebb and flow of shipbuilding on the Solent. He feels closure was well signposted.
Photo: Jonathan Eastland/AJAX.
US NAVY SENDS SSN UNDER ICE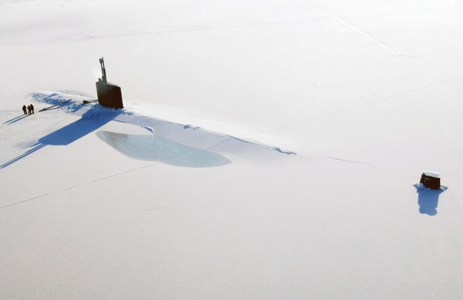 David Axe reports on the latest sub-Polar voyage by an American attack boat, in this case the USS Seawolf. Meanwhile, the civilian boss of the US Department of Defense has outlined his nation's plan for pursuing security in the increasingly accessible Arctic.
Photo: US Navy.
SWEDEN'S STEALTHY V-FORCE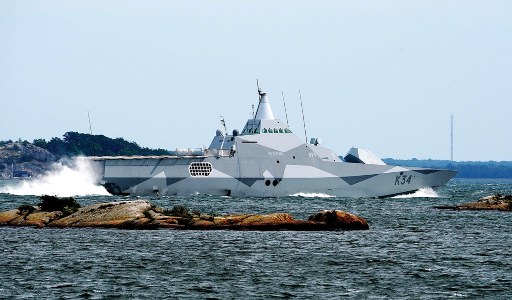 In the third and final part of our profile series on the Royal Swedish Navy Guy Toremans goes aboard a cutting-edge Visby Class corvette to interview her captain.
Photo: Guy Toremans.
MERCY DASH FOR NAVIES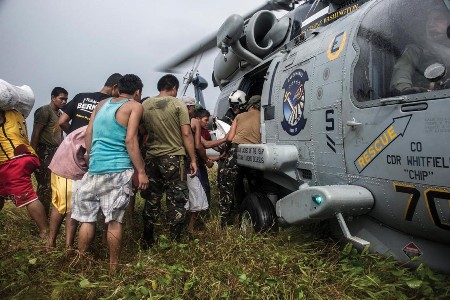 Usman Ansari reports on the swift response of maritime forces in the wake of Typhoon Haiyan, one of the most powerful tropical cyclones ever recorded, which wrought death and destruction over a wide scale as it made landfall in the Philippines.
Photo: US Navy.
RAN AIMS TO BE REINVIGORATED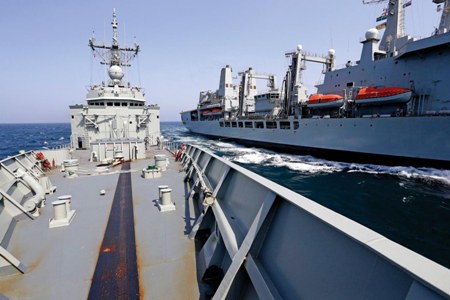 Continuing our series of articles to commemorate 100 years since the first entry of the Royal Australian Navy's Fleet into Sydney, Rear Admiral Tim Barrett, the current Commander Australian Fleet, concludes his interview with Iain Ballantyne. They discuss where the RAN stands today and the way ahead as it regenerates key capabilities.
Photo: RAN.
HALF A CENTURY OF EVOLUTION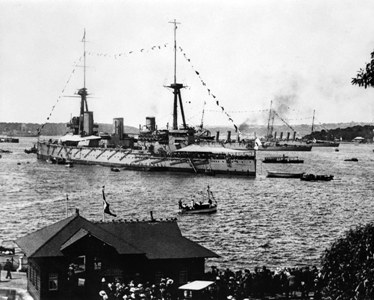 To start a brief history of the RAN David Stevens, the Royal Australian Navy's historian, chronicles developments in the first half of the 20th Century.
Photo: Sea Power Centre – Australia
TAKING DOWN GADDAFI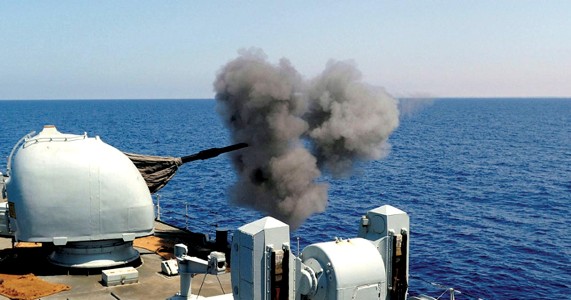 In the concluding part of our series on the history of the Type 42 destroyer in action Iain Ballantyne tells how the stand-off between Iraq and the West of the 1990s would turn to war in the opening years of the 21st Century. He also recounts how a Type 42 was deployed in the twilight of her career on a crucial combat mission off North Africa.
Photo: Royal Navy.