WATER WARS MAY FLOW FROM LAND TO THE SEA
THE ENIGMA OF BRAZIL'S FUTURE NAVY AMBITION
POLISH FLEET TAKES THE LEAD TO PREPARE NATO FORCE FOR TASKS
2024: UK's 'NATIONAL AWAKENING' FINALLY COMES OF AGE
GETTING READY TO LAUNCH INTO A NEW AVIATION ERA
FIGHT IS ON TO PRESERVE LONDON'S NAVAL HERITAGE
WATER WARS MAY FLOW FROM LAND TO THE SEA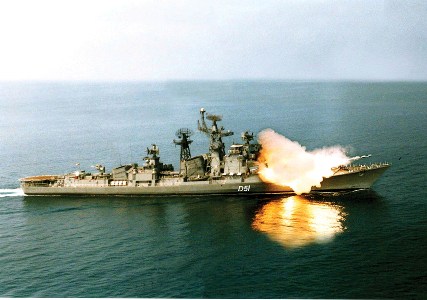 We live in a world where water supplies are increasingly under pressure. Dr Dave Sloggett explores how conflicts in the maritime domain may spring from disputes over this most valuable of resources.
Photo: Indian Navy.
THE ENIGMA OF BRAZIL'S FUTURE NAVY AMBITION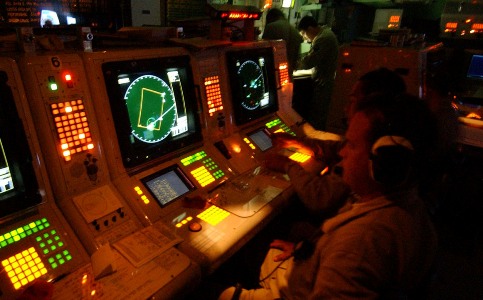 Martin Robson weighs up whether or not Brazil is charting the correct course towards dealing with its maritime security challenges. In particular he questions the validity of Brazil procuring nuclear-powered submarines at the expense of other capabilities.
Photo: US Navy.
POLISH FLEET TAKES THE LEAD TO PREPARE NATO FORCE FOR TASKS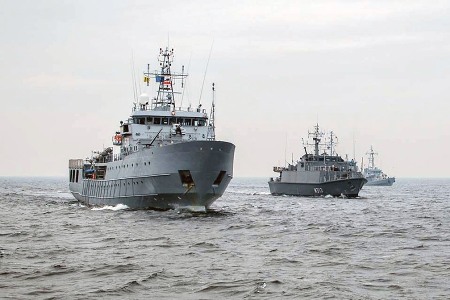 Lieutenant Peter Wojtas reports on NATO's Exercise Steadfast Jazz, which saw Poland hosting the milestone event.
Photo: NATO.
2024: UK's 'NATIONAL AWAKENING' FINALLY COMES OF AGE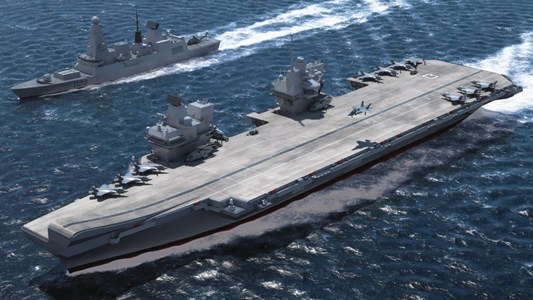 The first of the Royal Navy's new aircraft carriers, Queen Elizabeth, will be launched this summer. The First Sea Lord, Admiral Sir George Zambellas, has predicted that it will be "a real moment of national awakening". It comes at a time when other British senior officers are warning of hollowed out UK armed forces – with new equipment but not the people to operate it. In the first of two articles Nick Childs peers into a notional future at what a "reawakened" British carrier capability might look like and how it might be viewed a decade from now.
Image: Aircraft Carrier Alliance.
GETTING READY TO LAUNCH INTO A NEW AVIATION ERA
Continuing our series of interviews with senior Royal Australian Navy (RAN) officers, Iain Ballantyne talks to Commodore Vince Di Pietro, Commander Fleet Air Arm (COMFAA). As the boss of the RAN's maritime aviation units, Cdre Di Pietro is in charge at a time of great evolution in how the RAN's squadrons are to be deployed and will operate.
Photo: Royal Australian Navy.
FIGHT IS ON TO PRESERVE LONDON'S NAVAL HERITAGE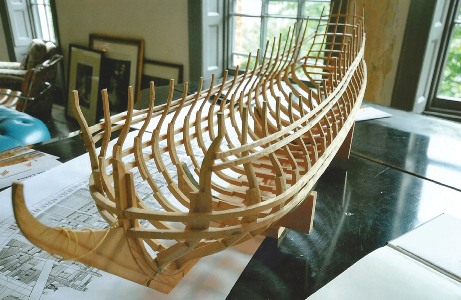 The future of a 40-acre brown field site at Deptford on the southern banks of the Thames is likely to be decided this month (Feb) by London Mayor Boris Johnson.
At stake is a development suitable for the 21st Century but which may, or may not, leave room for an ambitious project to create a heritage attraction centred on construction of a wooden wall ship as a permanent reminder of Deptford's rich naval past. Charles Strathdee reports.
Image: D.J. Walter.