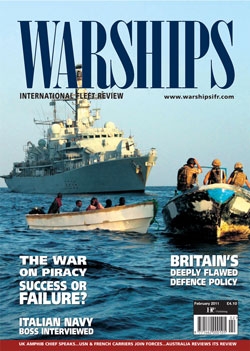 BRITAIN'S FLAWED DEFENCE POLICY
AUSTRALIA REVIEWS ITS REVIEW
AND SO THE STORY ENDS
SMALL BUT WITH A TIGHT FOCUS
REQUIEM FOR A GREAT SHIP
STRIKING THE BALANCE
PRAGMATISM IN THE FACE OF CUTS
TURNING UP THE HEAT
BRITAIN'S FLAWED DEFENCE POLICY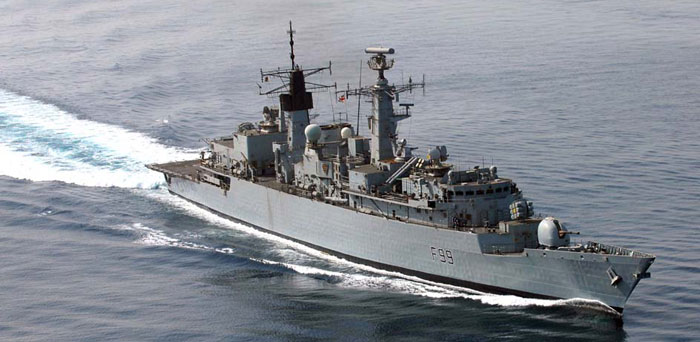 Dr Duncan Redford kicks off a two-part look at the UK's defence policy, providing a less-than-impressed verdict on its worth. He declares the recent coalition govt review a failure on several scores. Photo: US Navy.
AUSTRALIA REVIEWS ITS REVIEW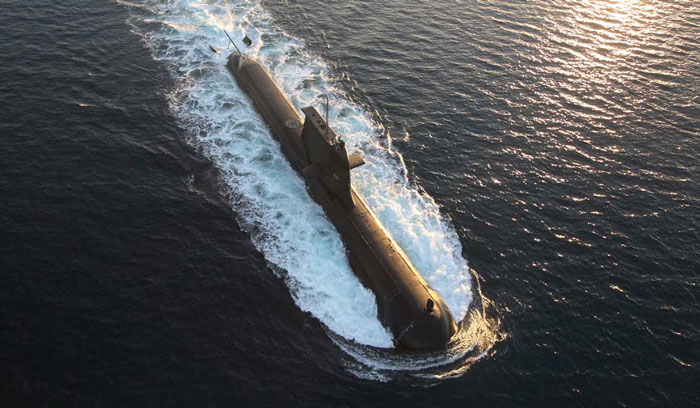 Chief Analyst Usman Ansari examines the unveiling of an update to Australia's 2009 Defence White Paper in which a timetable for new capabilities is laid out but gaps remain. Photo: RAN.
AND SO THE STORY ENDS
We conclude our long-running series on the last of the Royal Navy's Cold War-era Swiftsure Class SSNS with a report on the nuclear-powered submar editors/tinymce/jscripts/tiny_mce/themes/advanced/langs/en.js" type="text/javascript"> "plugins/editors/tinymce/jscripts/tiny_mce/themes/advanced/langs/en.js" type="text/javascript"> ine's decommissioning at Devonport. Also as part of the series finale, WARSHIPS IFR Editor Iain Ballantyne meets four more members of the boat's final Ship's Company. Photo: Nigel Andrews.
REQUIEM FOR A GREAT SHIP
The decision by the United Kingdom's coalition government to discard the carrier Ark Royal and Harrier strike jets that flew from her was one of the most controversial moves contained within the Strategic Defence and Security Review (SDSR). Vice Admiral Sir Jeremy Blackham, a former Commanding Officer of Ark Royal, reflects on the loss of a ship, her aircraft and the front line operational skills. Photo: Royal Navy.
STRIKING THE BALANCE
The Italian Navy of today is confronted with the supremely difficult balancing act of renewing its inventory of deployable assets, while at the same time remaining within the tight confines of reduced defence spending. Special Correspondent Guy Toremans discussed the challenges faced by the Marina Militare with the man who leads it, Admiral Bruno Branciforte, Chief of Naval Staff, Italian Navy. Photo: Guy Toremans.
PRAGMATISM IN THE FACE OF CUTS
Commodore Paul Bennett is the front line commander of the United Kingdom's amphibious shipping. Patrick Boniface interviewed him during a visit to HMS Albion, discovering pragmatism in the face of restrictions ranging from cuts in available ships, to Afghan operations rendering marines and helicopters unavailable for both training and amphibious operations. Photo: Royal Navy.
TURNING UP THE HEAT
The deployment of the Royal Fleet Auxiliary support vessel Fort Victoria was a powerful demonstration of innovative sea-basing that yielded tangible results in the war on piracy. We carry words and pics on how the RFA vessel was used as a sea base off Somalia. Photo: Royal Navy.