SUB HUNT IN THE BALTIC
LIBYA'S MARITIME ANARCHY
RN's EBOLA MISSION
IRELAND'S NEW WARSHIP
PERU'S LATEST SIFOREX
RUSSIA & AMERICA'S SECRET PARTNERSHIP
LIBYA'S MARITIME ANARCHY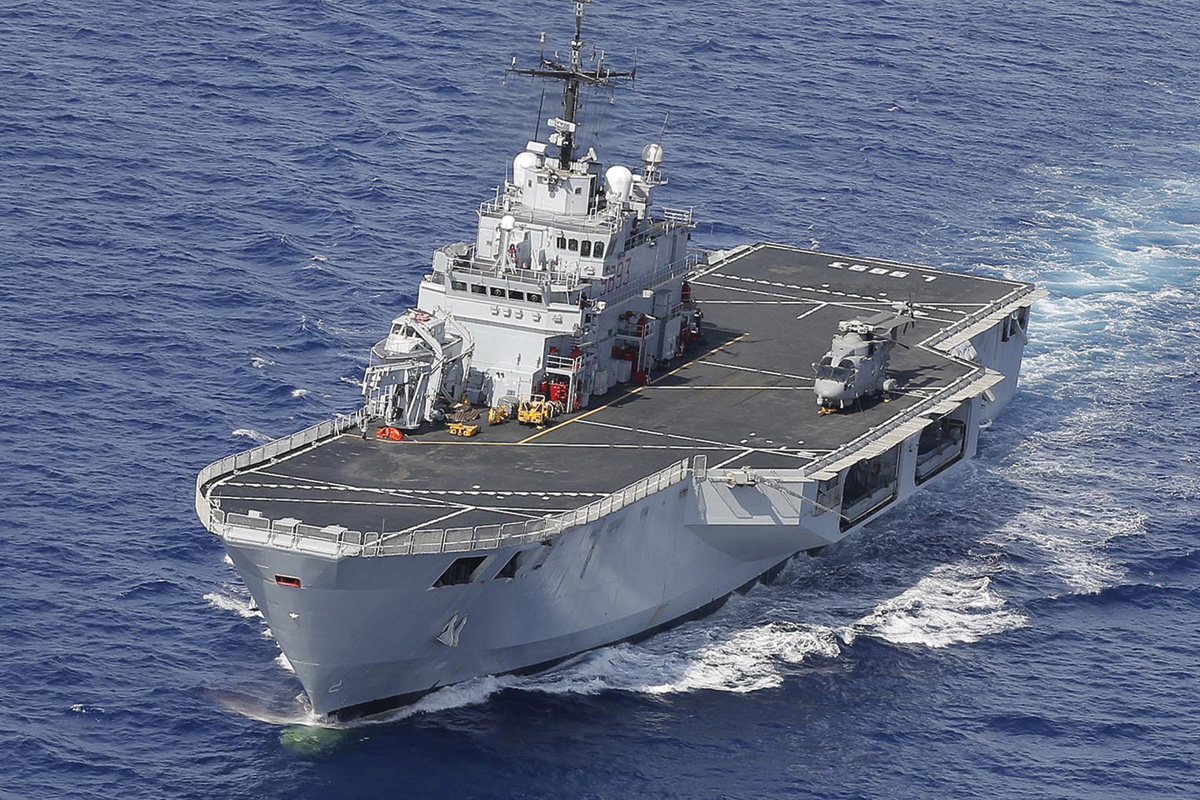 LIBYA'S MARITIME ANARCHY
We examine how rampant instability ashore in Libya is having an effect on maritime security in the Mediterranean Sea. It is also enabling an outflow of desperate people taking huge risks to find a new life in Europe among whom terrorists could be hiding.
Photo: Italian Navy.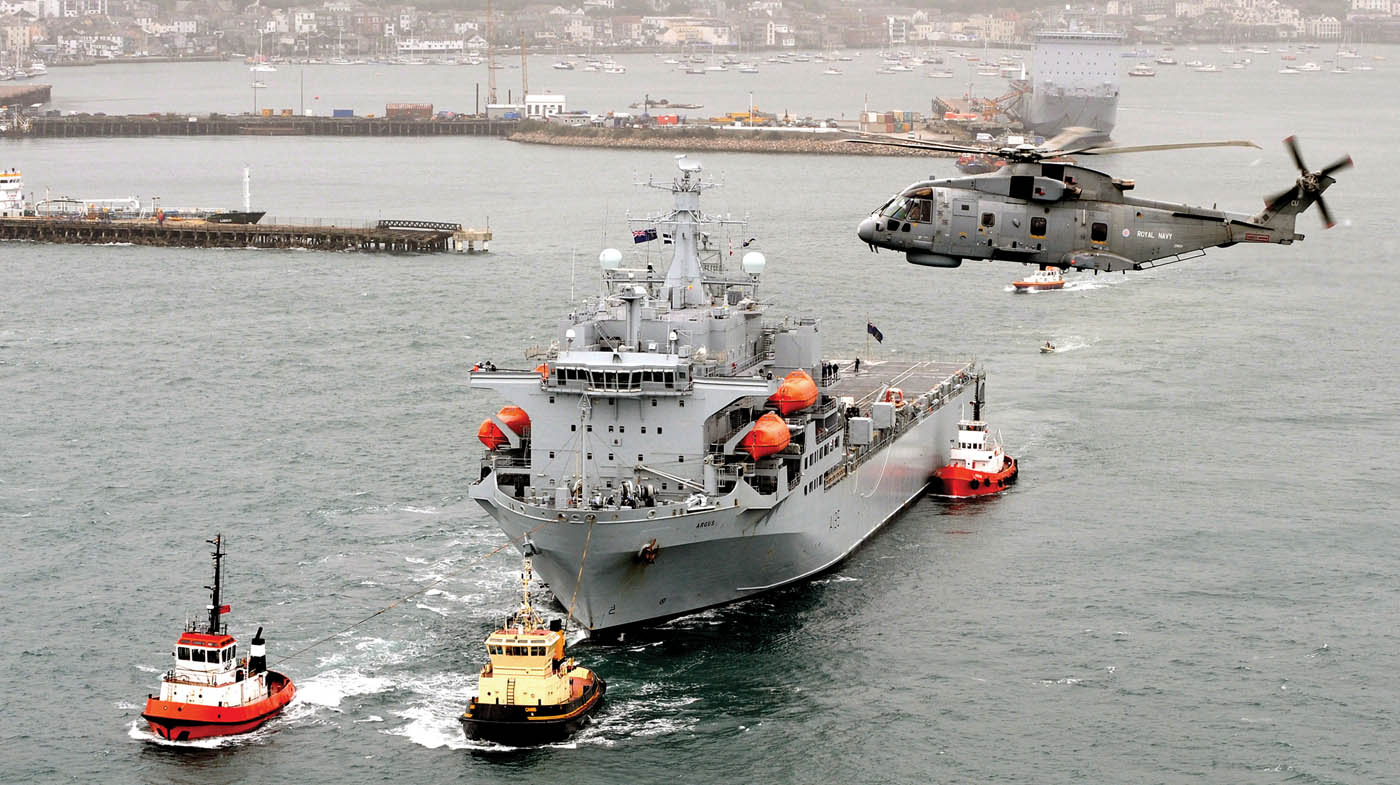 RN's EBOLA MISSION
We report on how a maid of all works naval vessel that has seen service from Desert Storm to the war torn Balkans and the Arab Spring, is now involved in the fight against a killer disease threatening to run rampant across the globe.
Photo: Royal Navy/UK MoD.
IRELAND'S NEW WARSHIP
Phil Rood profiles a new warship type that represents a quantum leap in capability for one of Europe's smaller navies.
Photo: Irish Navy.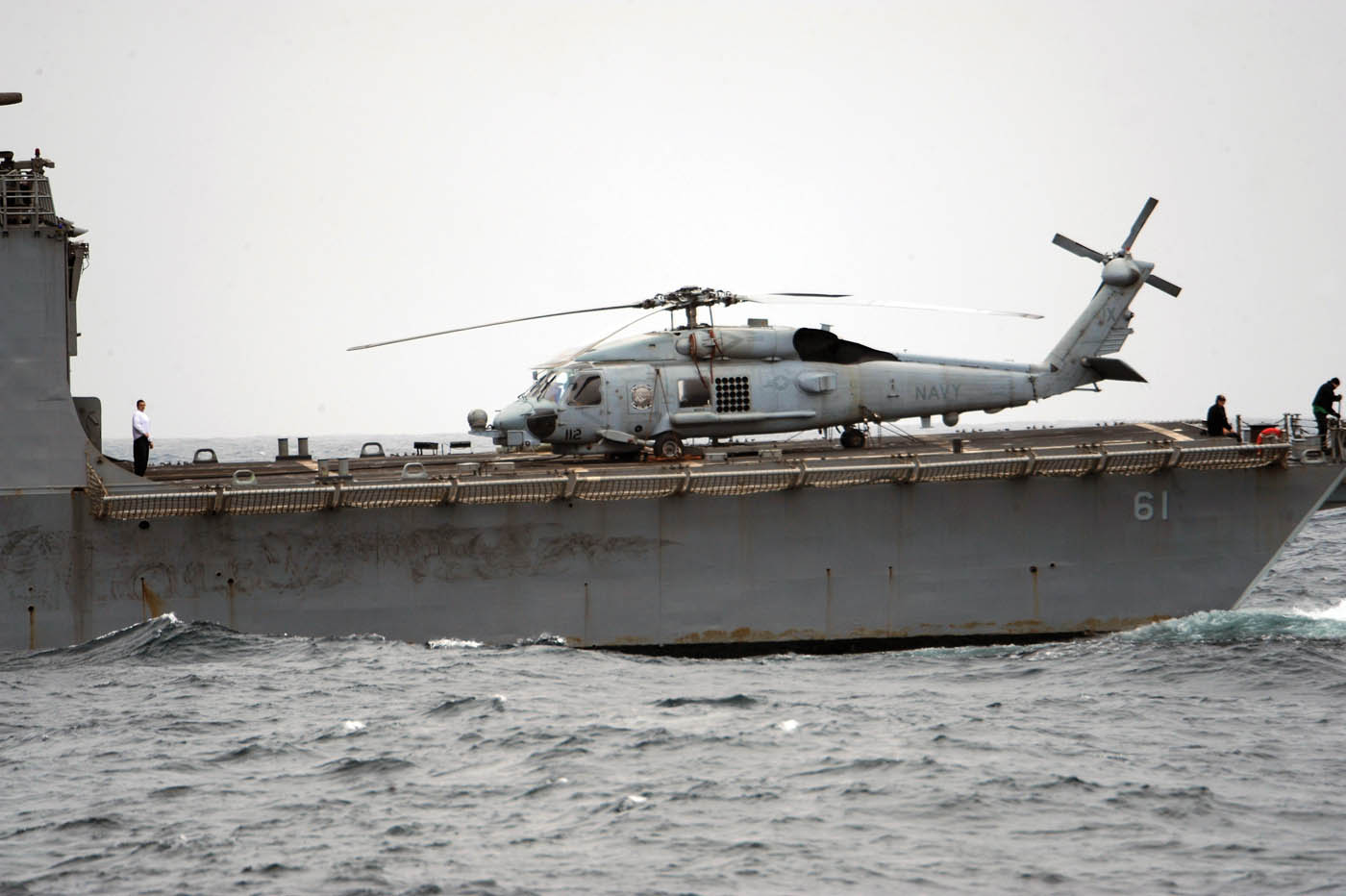 PERU'S LATEST SIFOREX
Special Correspondent Guy Toremans reports on this year's Silent Force Exercise (SIFOREX) between the Peruvian Navy and US Navy.
Photo: Guy Toremans.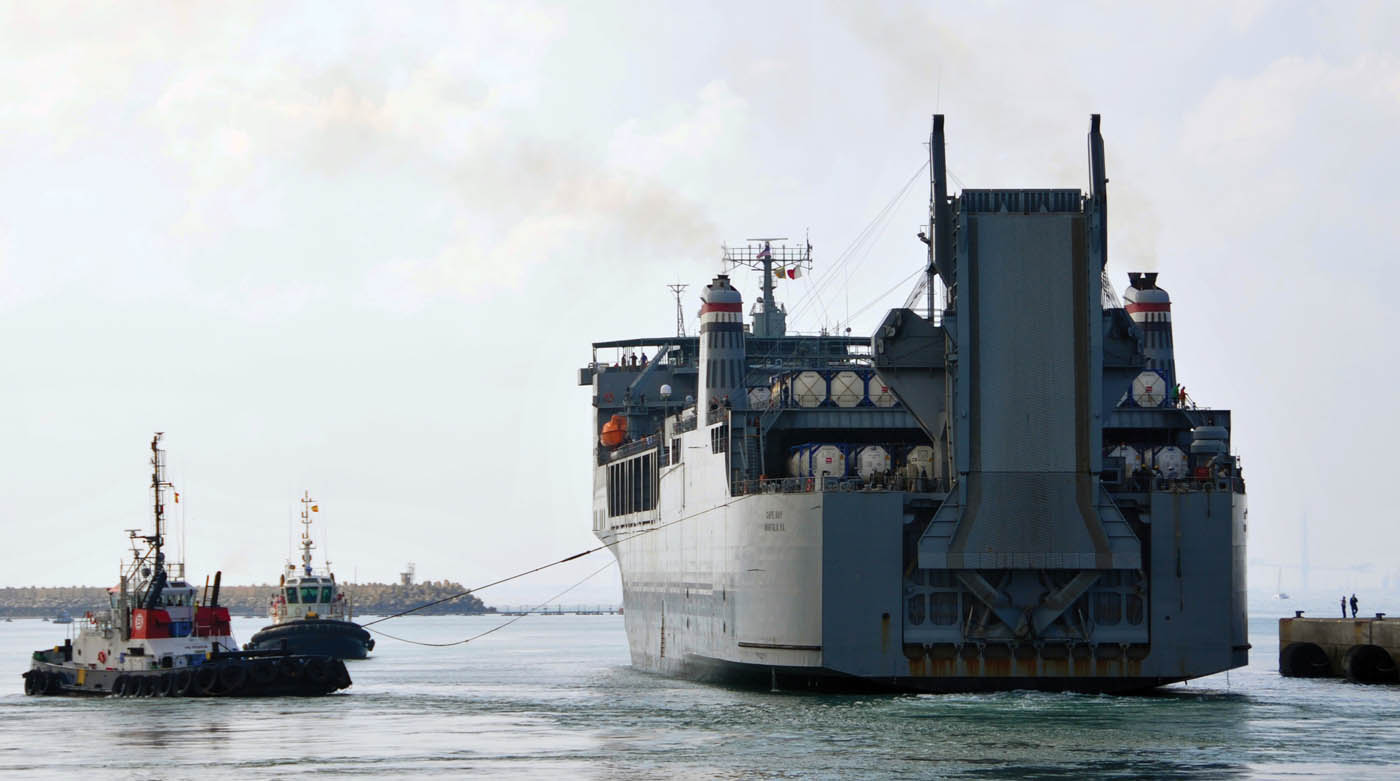 RUSSIA & AMERICA'S SECRET PARTNERSHIP
Using newly released material, Dr Dave Sloggett examines how the Russians and Americans must have collaborated behind the scenes, despite tensions over the Ukraine and elsewhere, to rid Syria of chemical weapons.
Photo: US DoD.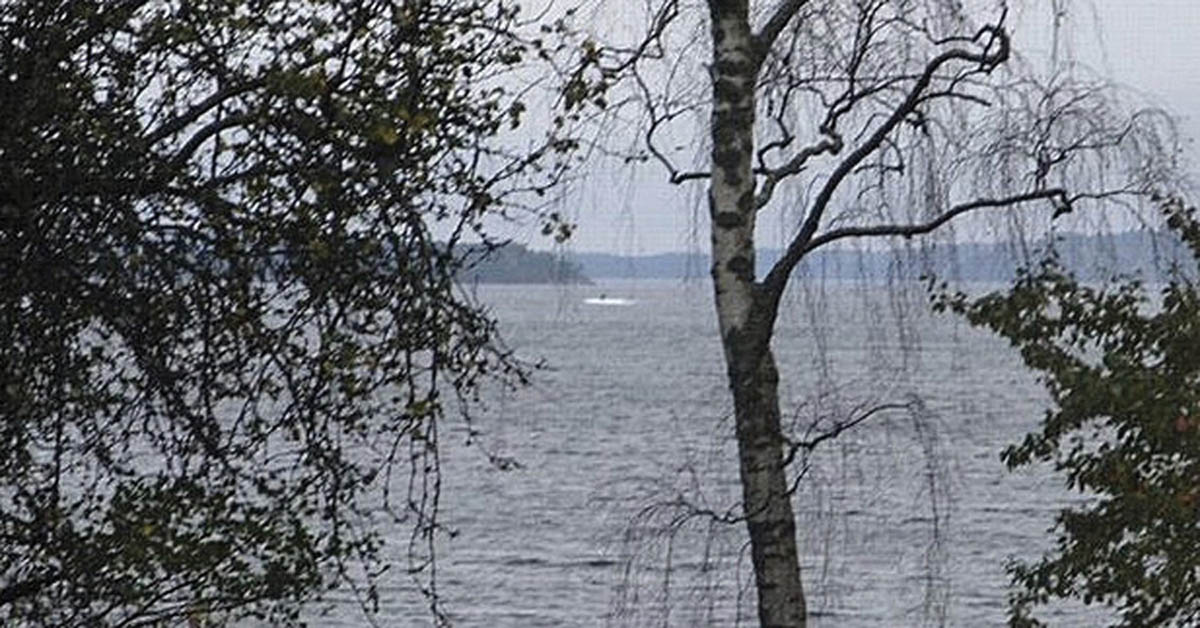 SUB HUNT IN THE BALTIC
Chief Analyst Usman Ansari reports on an extraordinary episode that saw Sweden conducting an intensive, and ultimately futile, search for a foreign submarine suspected of intruding deep into its waters.
Photo: Swedish Defence Ministry.