August 2011 Issue – on sale from 15th July 2011
WILL ARGENTINA EXPLOIT UK NAVAL WEAKNESS?
HMAS YARRA VIEW FROM THE TOP
OFF TO A ROUGH START
ITALIAN NAVY 150 REVIEW
UNDER LIBYAN ROCKET ATTACK
WHICH WAY TO THE FUTURE?
JUAN CARLOS SHOWS POTENTIAL
CRASH REVEALS FIRE SCOUT MISSION
UK ADMIRALS BROADSIDE
RESCUERS WHO WILL BOLDLY GO…
WHY THE COALITION IS RASH TO SHRED THE WHITE ENSIGN
WILL ARGENTINA EXPLOIT UK NAVAL WEAKNESS?

As a recent explosion of bombastic rhetoric from Buenos Aires proved, Argentina's preoccupation with the sovereignty of the Falkland Islands remains as important politically as it did 30 years ago.  Dr Dave Sloggett explores why current tensions are not like previous episodes in which Argentinean leaders have expressed a desire for the UK to give up its sovereignty of the islands.
Pictured: The Argentinean frigate ARA Gomez Roca, which could soon be facing down attempts by the UK to start drilling for oil off the Falklands. Photo: Ashley Van Dien/US Navy.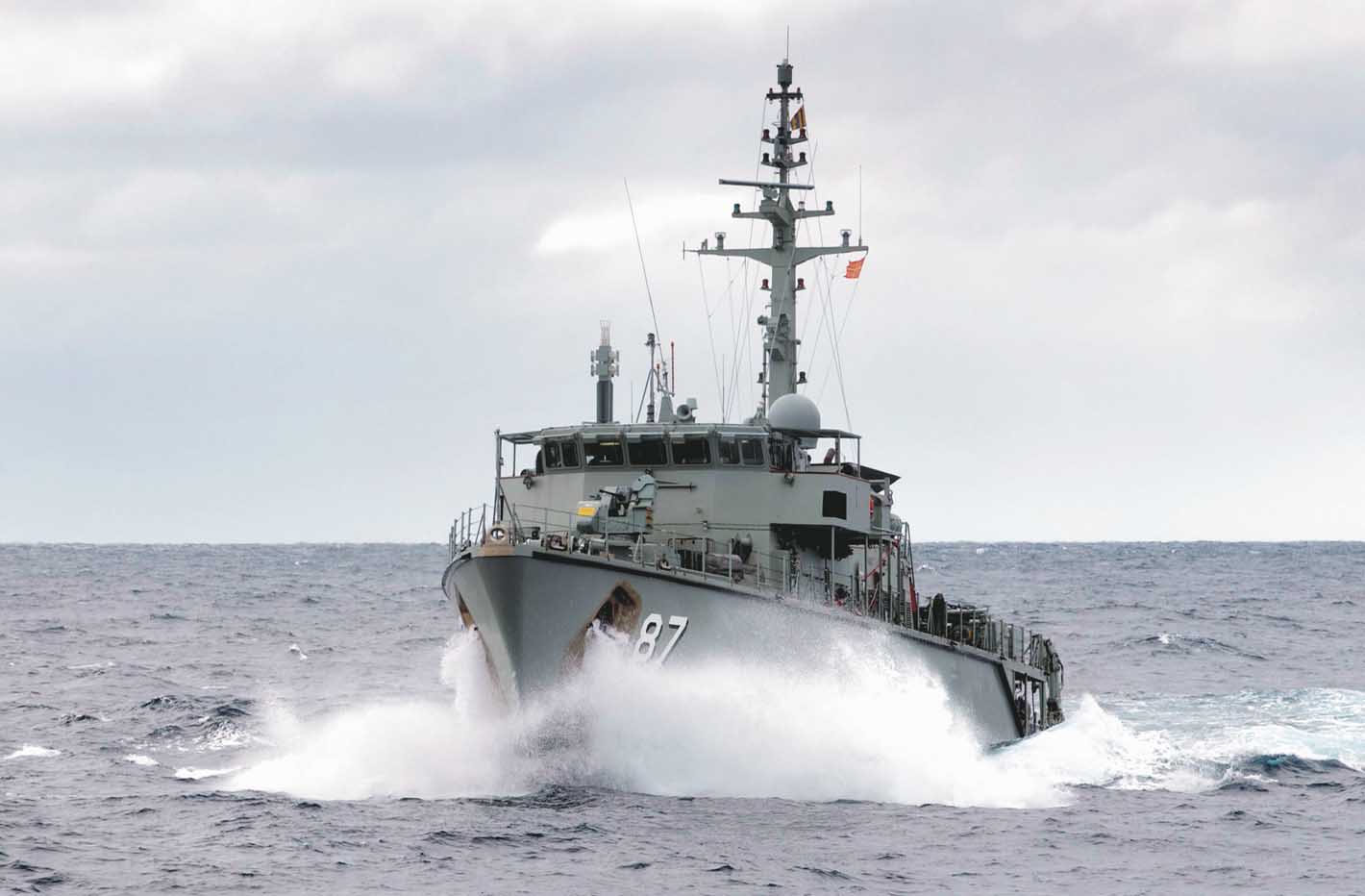 Guy Toremans interviews Commander Brad Vizard, captain of the Royal Australian Navy (RAN) mine-hunter HMAS Yarra.
Pictured: The Australian mine-hunter HMAS Yarra, final unit of the six-ship Huon Class. Photo: Royal Australian Navy.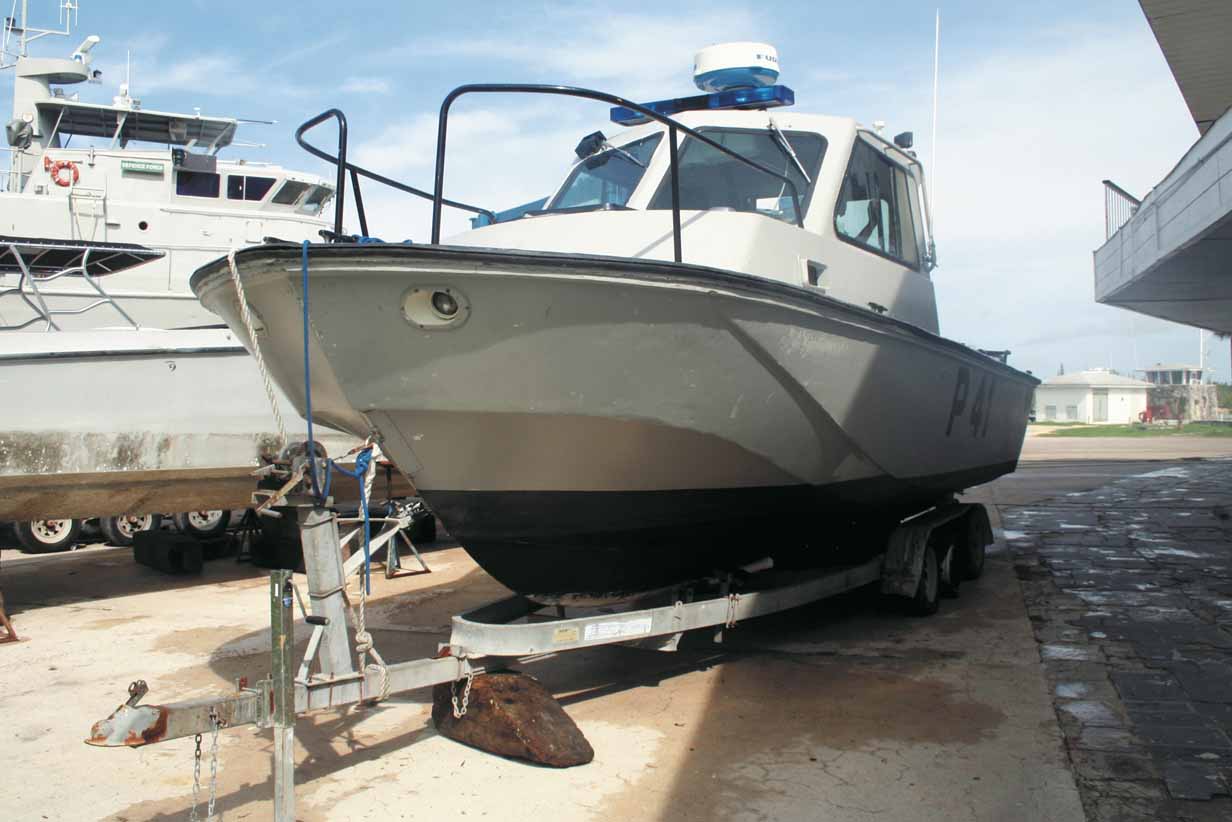 Ralph Edwards profiles the Royal Bahamas Defence Force, which primarily operates in the maritime domain.
Pictured: P41, a Challenger Class patrol craft for the Bahamas fleet. Photo: Ralph Edwards.
The Italian Navy staged a fleet review in the Bay of La Spezia to mark a trio of milestones in its history, which also showcased the fleet's seed corn capabilities. Special Correspondent Guy Toremans reports on the event.
Pictured: The frigate ITS Grecale (nearest camera) and the Caio Duilio. Photo: Guy Toremans.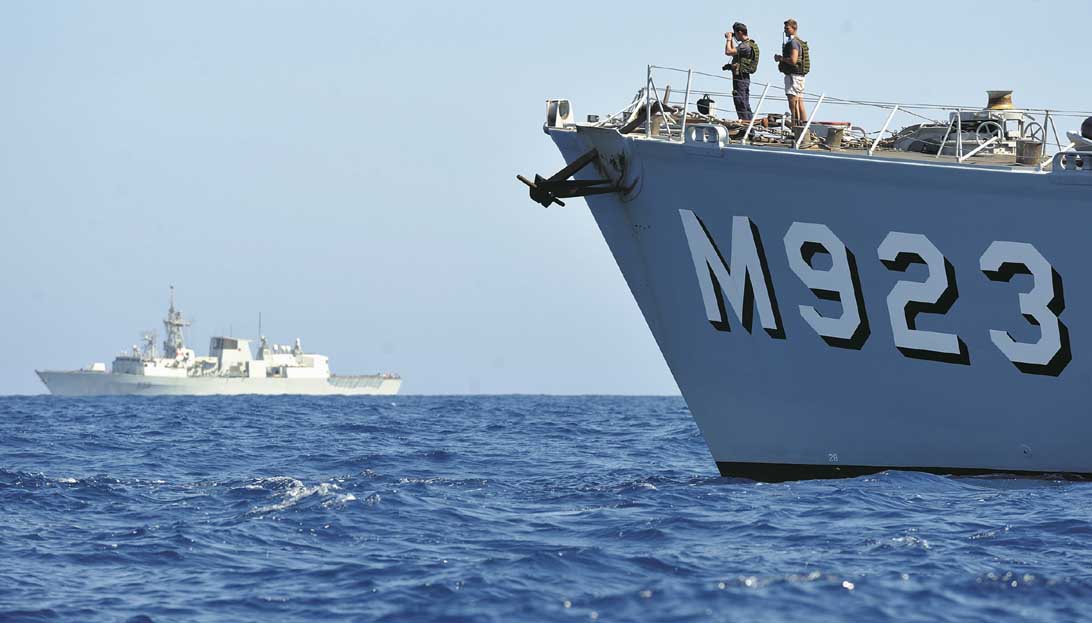 Lieutenant Michael McWhinnie of the Canadian Navy provides an insider's perspective on recent attempts by Gaddafi regime forces to hit the frigate HMCS Charlottetown with rockets.
Pictured: Charlottetown provides protection for Belgian mine-hunter Narcis during clearance operations off the Libyan coast. Photos: Cpl Chris Ringius/Canadian DND.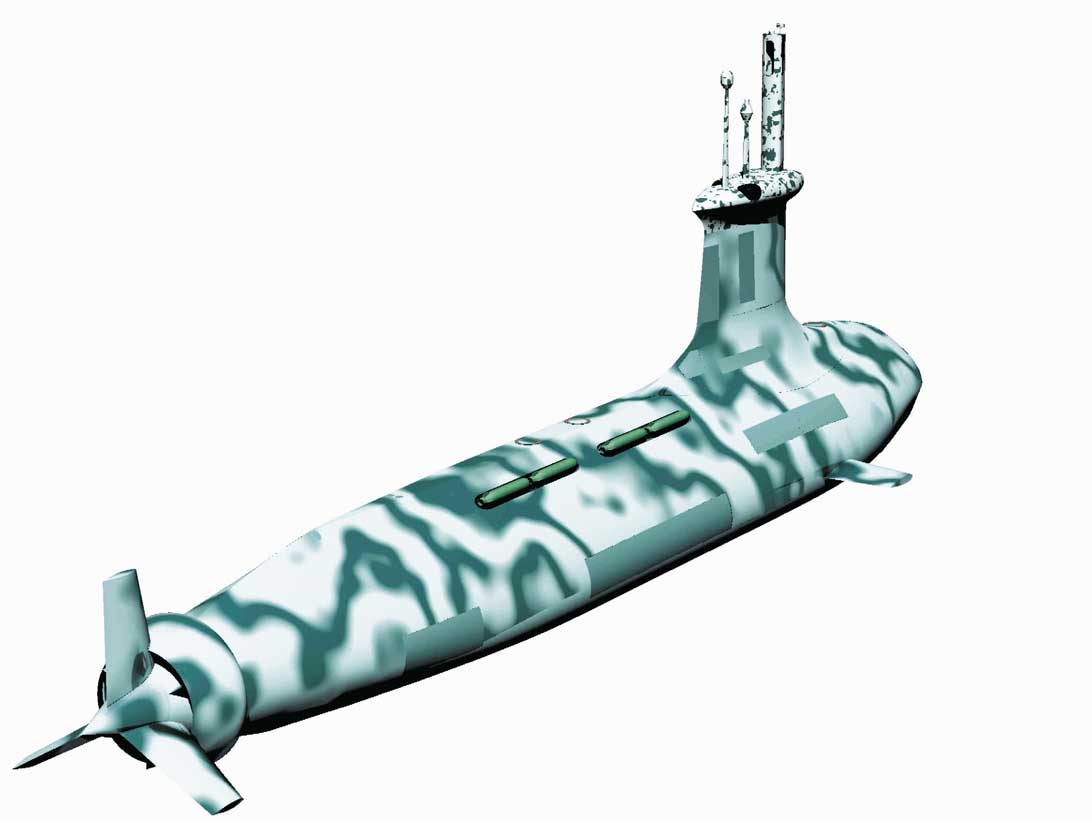 Usman Ansari reports on how delays in beginning construction of Australia's next generation submarines probably result from the almost unique operational requirements faced by the RAN's submarine force. He also looks at some surprising solutions on offer.
Pictured: An artist impression of the revolutionary SSGT concept offered. Image: BMT Defence Services.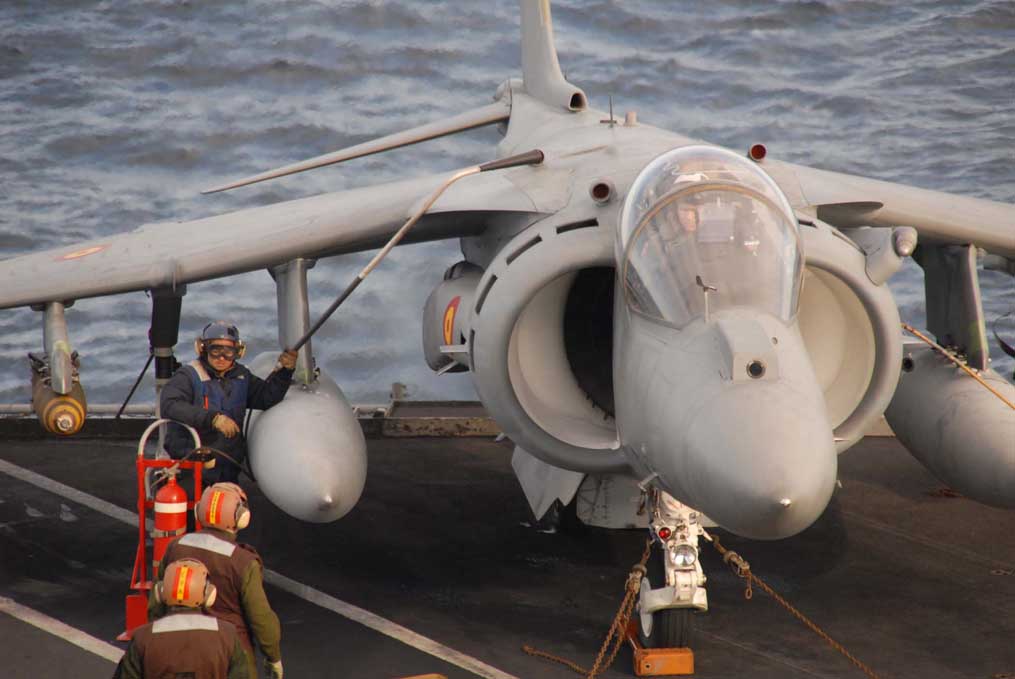 Cem Devrim Yaylali reports from Istanbul on the visit of the Spanish Navy's new carrier, providing some remarkable insights into an innovative and highly flexible warship. It demonstrated to Turkey potential for a new warship type that could see Ankara able to launch both amphibious operations and strike jet missions.
Pictured: A Spanish Harrier strike jet of the kind that will fly from the Juan Carlos. Photo: US Navy.
CRASH REVEALS FIRE SCOUT MISSION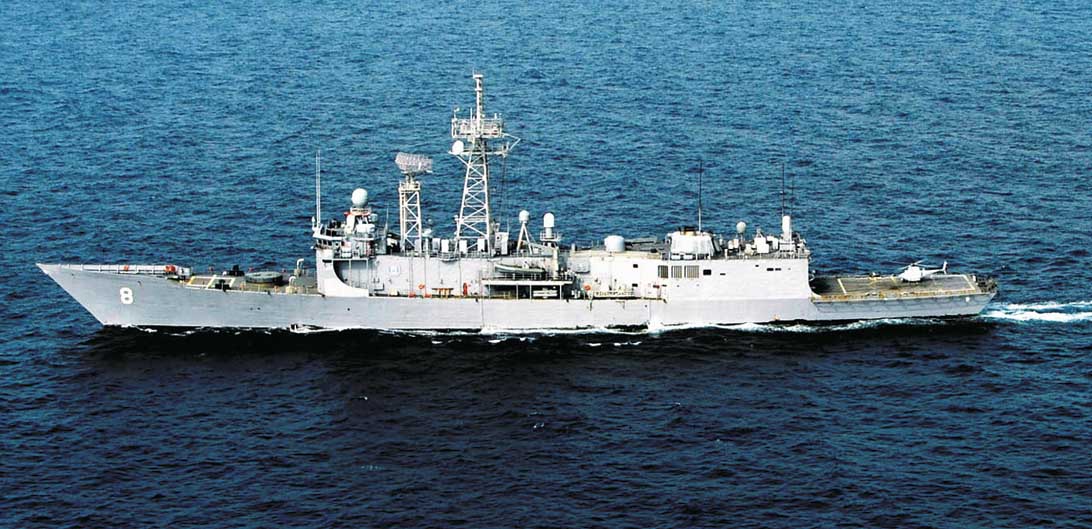 Special Correspondent David Axe reports on the dawn in a new era of naval warfare revealed by the loss of a robot 'copter over Libya.
Pictured: USS McInerney with a Fire Scout Unmanned Aerial Vehicle on her flight-deck. Photo: Lt Ed Early/US Navy.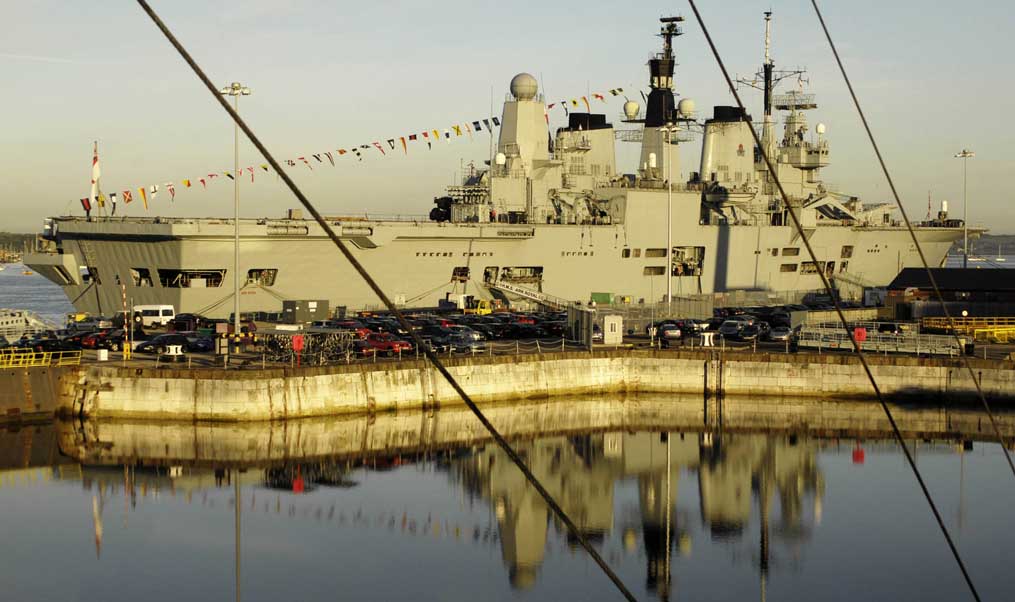 Francis Beaufort charts an extraordinary turn of events in the UK. An array of distinguished admirals launched attacks on government defence policy following comments from the current First Sea Lord that Libya might have been easier with Ark Royal and her Harriers. The government hit back by telling senior UK military officers to shut up and also suggested their complaints might cost lives.
Pictured: Ark Royal alongside at Portsmouth after being axed from service. Photo: Jonathan Eastland/AJAX.
For more AJAX pics visit: www.ajaxnetphoto.com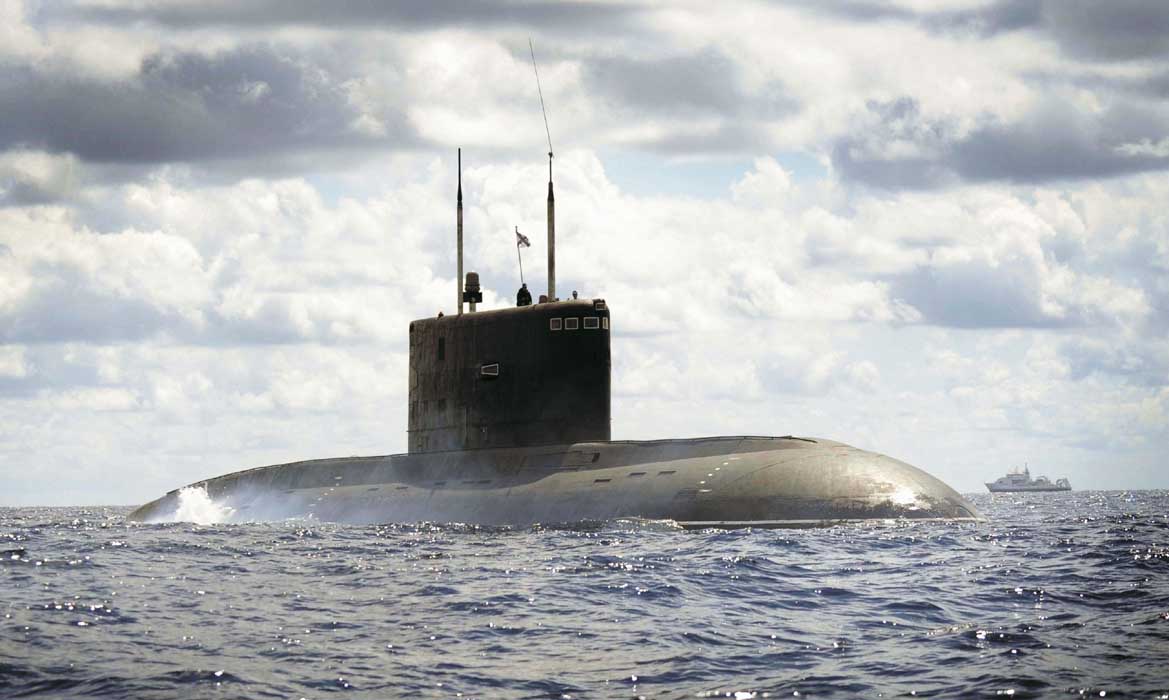 Richard Hargreaves, of the UK's Navy News, reports for WARSHIPS IFR from the major NATO submarine rescue exercise Bold Monarch.
Pictured: Russian Kilo Class submarine Alrosa, off the coast of Spain. POA(Phot) Des Wade/Royal Navy.
For more from Navy News visit: www.navynews.co.uk
WHY THE COALITION IS RASH TO SHRED THE WHITE ENSIGN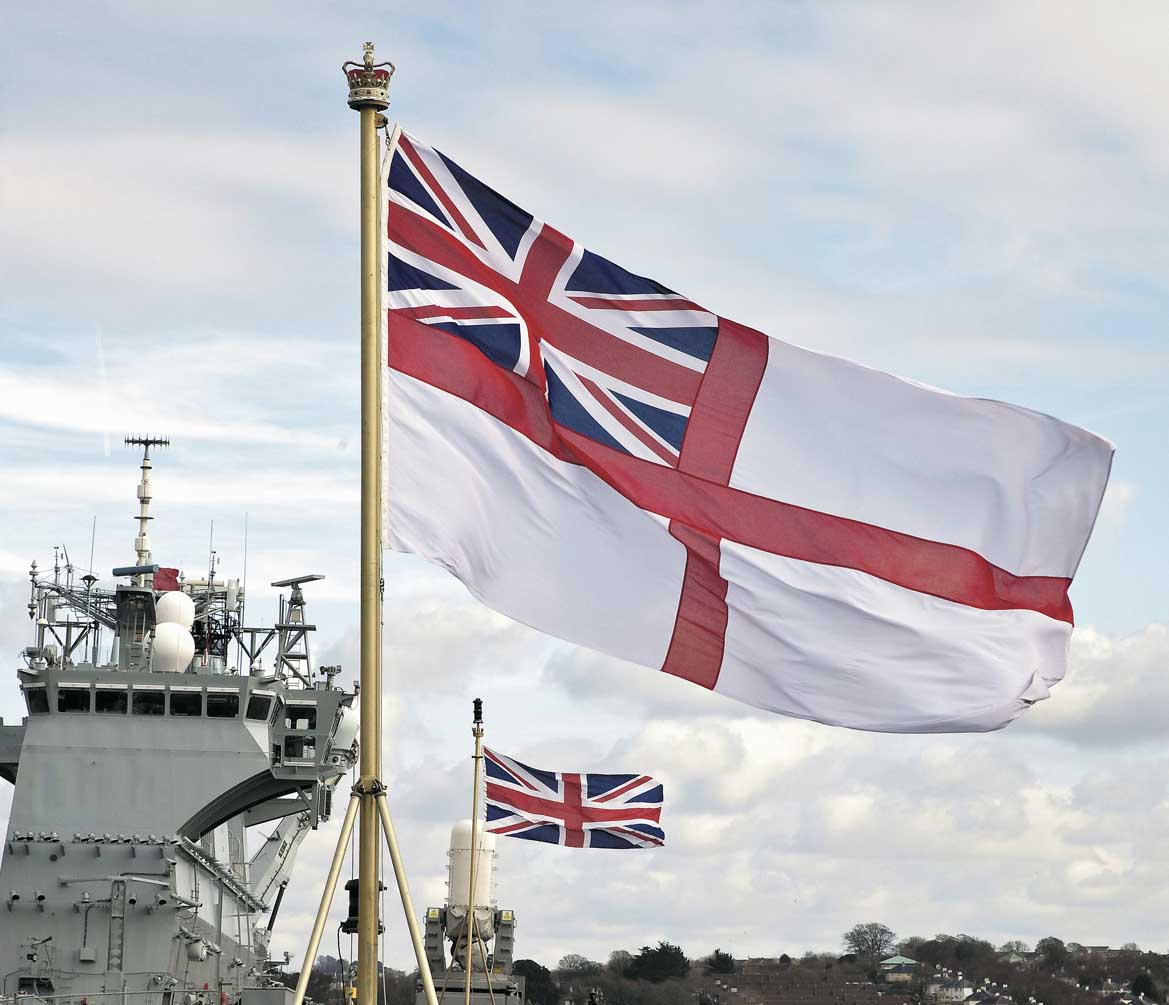 Charles Strathdee looks at a shift in UK defence and foreign policy emphasis and its impact on the Royal Navy. He also considers how it is directly affecting the way that other countries view the United Kingdom.
Pictured: The White Ensign flies proudly from the stern of HMS Bulwark. Photo: Nigel Andrews.