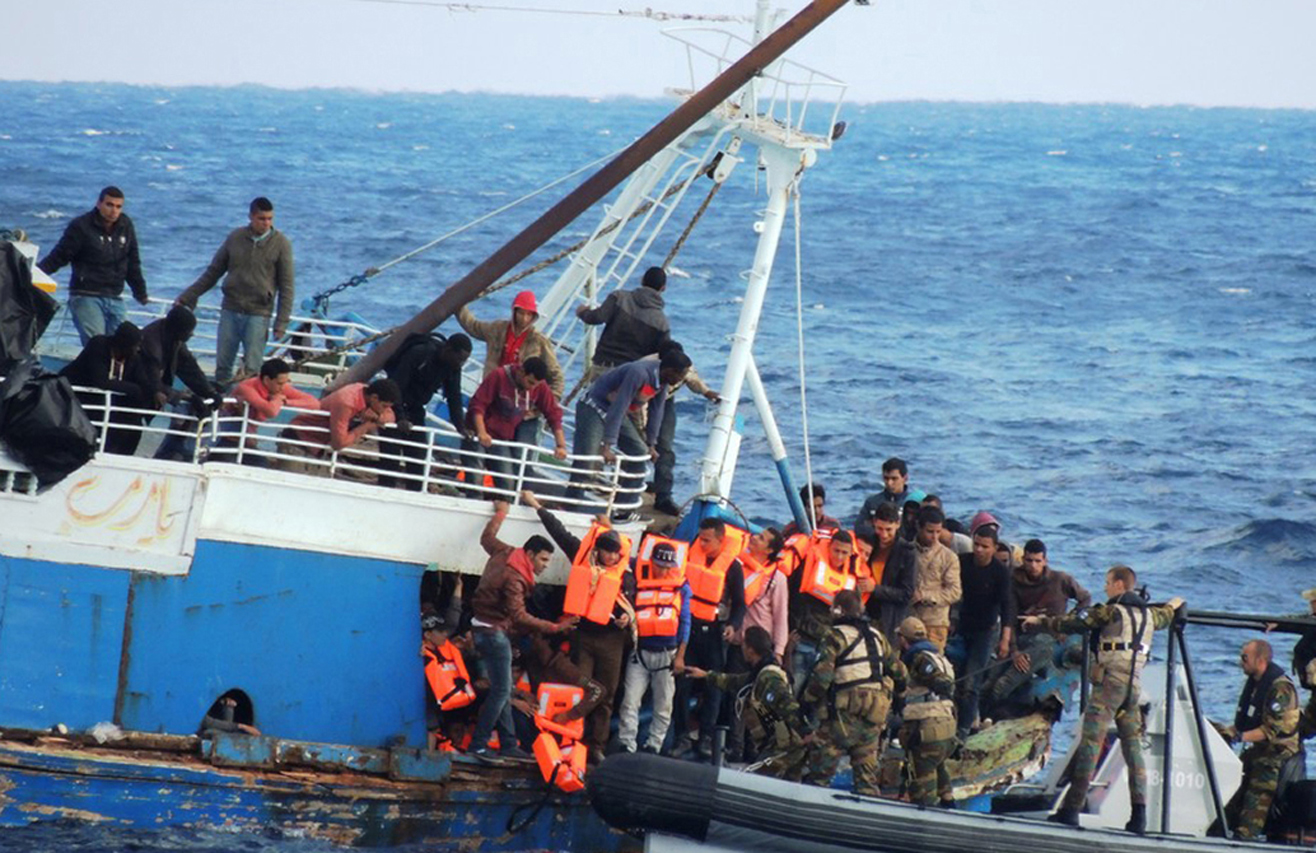 Admiral Giuseppe De Giorgi, Chief of the Italian Navy has declared the European Union's naval task group effort in the Mediterranean a success so far but has cautioned against the international community letting its guard drop.
"It has proved to be quite a success because we see that the number of migrants using the Mediterranean sea routes is not increasing any longer," Admiral De Giorgi told WARSHIPS IFR Special Correspondent Guy Toremans.

"This means that the naval presence has the desired effect. This success mainly relies on the availability of capable ships with shipborne helicopters. It is essential to ensure an enduring presence at sea in order to deter and counter illegal activities – human smuggling – while limiting human losses and maintaining an updated situational awareness in order to prevent any use of the sea by terrorist groups."

Since June last year Operation SOPHIA, has seen EUNAVFOR MED supported by twenty-two EU member states. Involving on average eight ships and five fixed-wing and/or rotary-wing air assets, EUNAVFOR MED has at various times been spearheaded by one of the Italian Navy's carriers, ITS Cavour or ITS Garibaldi.

Admiral De Giorgi has warned "to properly tackle the problem, additional political support from the international community is needed." He says this is "in order to organise asylum requests, as well as promote cooperation, investment, education and security in the countries of origin, and bring smugglers to justice." In the central Mediterranean, landfall in Italy has been the focus of attempts by hundreds of thousands of people to find a new life by making a dangerous sea transit.

"Due to the worsening international instability we see an unprecedented flow of migrants trying to cross the Mediterranean," observes Admiral De Giorgi during the interview. "Over the past two years more than 300,000 people have crossed the Mediterranean Sea, trying to reach the European coasts and in particular Italy. That is because we are located on the opposite shore of the Mediterranean, which is the natural gateway for those who flee from Africa."

The Italian Navy was at the forefront of a unilateral effort by Rome, which found the migration issue was beyond the efforts of just one nation. It was, according to the admiral, a problem that "could no longer be considered an exclusively Italian issue and we could hardly cope with the immigration flow any longer." That led to the establishment of EUNAVFOR MED, which continues its work today, with no end in sight to the flow of people across the Mediterranean, and also across the Aegean and into Europe via Greece.

• For the full interview with Admiral De Giorgi, buy WARSHIPS IFR March 2016.

Pictured top:
An EUNAVFOR MED boarding team inspects a suspected people smuggling vessel in the Mediterranean. Photo: EUNAVFOR MED.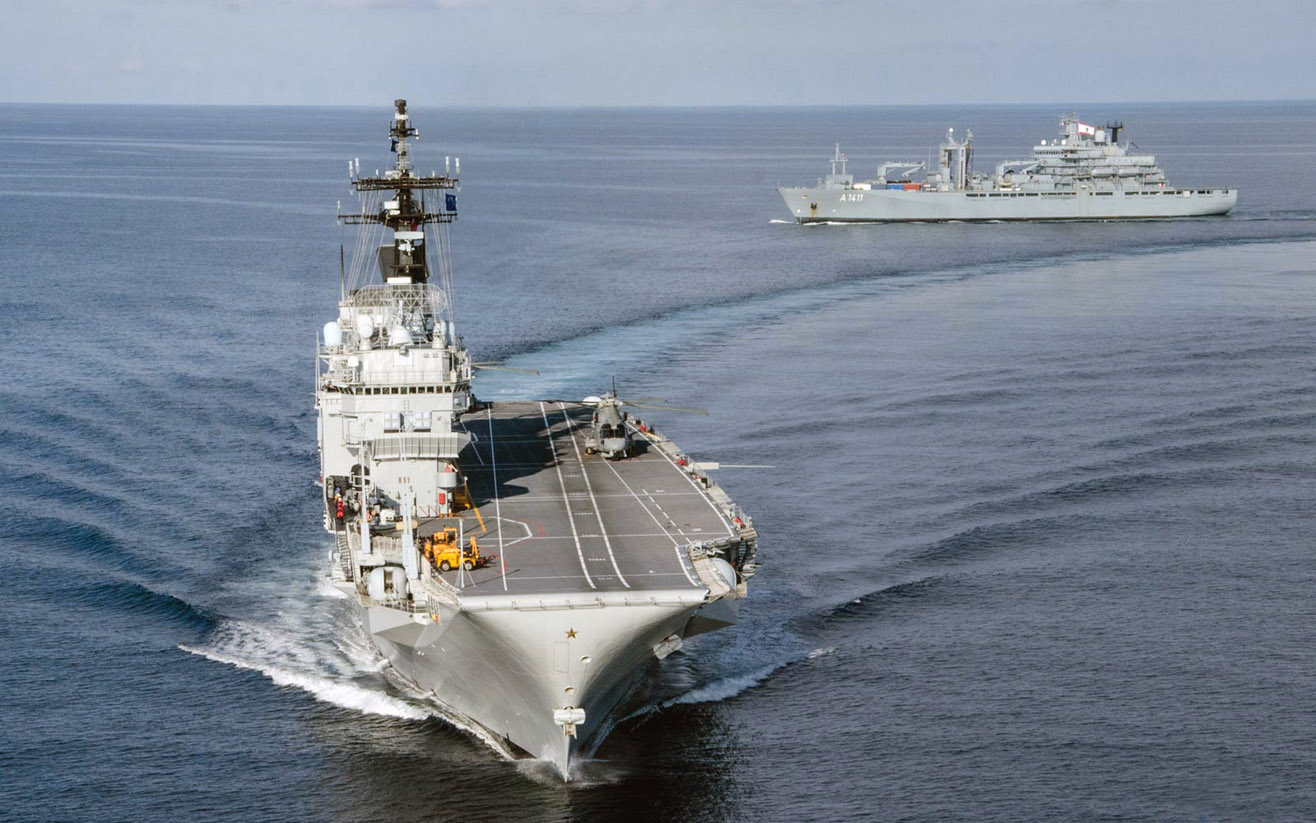 The Italian carrier ITS Garibaldi (nearest) and German supply ship FGS Berlin on patrol. Photo: EUNAVFOR MED.