Chief Analyst Usman Ansari explores whether Brexit could permit greater European military integration and formation of a so-called EU Navy. He finds that NATO is actually encouraging Europe to set up formal naval task groups and Germany is a major driver in merging maritime and land forces.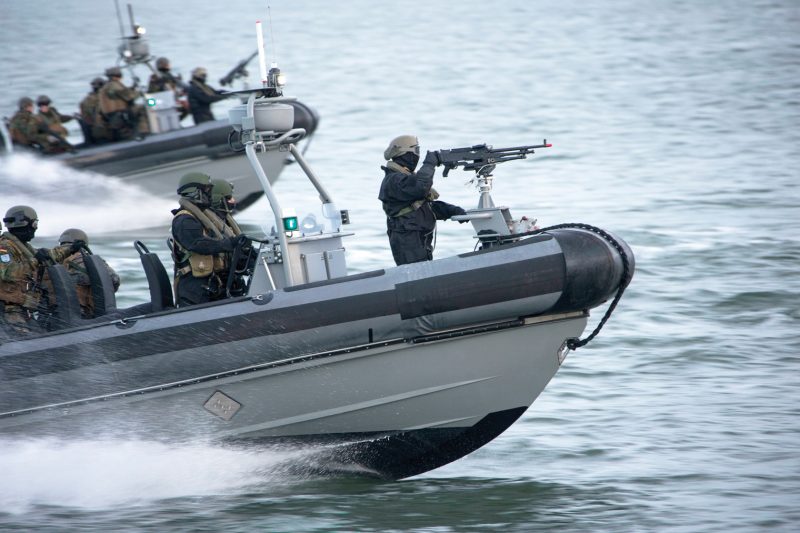 Calls for the establishment of a standing European Union (EU) military force have in the past been steadfastly opposed by the UK on the grounds that it would undermine NATO, the alliance that has guaranteed European security since 1949.
Despite this a joint EU military headquarters was established in March 2017, with a handful of staff concerned with training missions in the Central African Republic, Mali and Somalia. It still met British opposition, on grounds that no such HQ should have any operational role. However, Brexit looms, removing Britain, the main obstacle to unanimity in the Council of Europe regarding greater defence integration.
The dawn of the Trump presidency has also cast doubt on whether Europe can rely on the USA to underpin its security via NATO. Therefore, some form of EU Army, EU Navy and EU Air Force looks increasingly likely.
It may already be at its genesis stage, being quietly assembled on an incremental basis in a low-key manner by Germany, which continues to deepen and formalise its partnerships with the militaries of neighbouring states to overcome its own shortcomings.
Additionally, it turns out NATO may actually welcome such a move. The framework exists on paper to establish a EU military force, primarily under what is called Permanent Structured Co-operation, as envisaged by the Treaty of Lisbon that provides for mutual defence and military integration.
Permanent Structured Co-operation leading to common defence has been supported by member states including Germany, France, and Italy, the EU's main military powers (aside from the UK). Other arrangements are found in the Common Security and Defence Policy (CSDP), which have led to the establishment of a number of organisations that will contribute to a common defence capability.
Additionally, the Synchronised Armed Forces Europe (SAFE) concept, which is a voluntary mechanism aimed at improving synchronisation within participating nation's militaries, covers areas such as equipment, training, and approving an EU-wide division of labour regarding military capabilities. It would allow the pooling of resources such as equipment, co-operation in procurement, research, and funding.
It would also contribute to national or multinational forces with support elements (air or sea lift plus logistics) from 30 to 120 days, particularly in response to a UN request. It would enable the carrying out of a full spectrum of missions. However, in line with EU decision-making trends, even states agreeing to further military integration differ considerably on how to achieve it.
Much focus has been put on the land element of any future EU military force. For Germany, a driver is plugging gaps in its military that have arisen due to years of its own chronic under investment. It also wants to increase its military and political influence in NATO while more effectively contributing to wider European defence as outlined in Germany's 2016 defence white paper.

Military expansion and increasing defence spending to two per cent of GDP (the NATO required minimum) are, however, unlikely to sit comfortably with Germany's electorate. Forming what are essentially mini German-led armies that pool resources and manpower appears to be a good compromise.
When it comes to maritime forces, under a bilateral agreement the Dutch Karel Doorman Class multi-function amphibious assault ship is essentially a shared Dutch-German asset. For Germany it at least partially provides an amphibious assault capability for its Naval Force Protection Battalion (Seebataillon). This was established in 2014 in response to the deteriorating security situation in Eastern Europe.
It builds upon an agreement with Denmark's navy under the Ark Project whereby three RoRo transport vessels are available on full-time charter to the German military (plus other NATO allies). This provides the strategic sealift capability Germany has not provided for itself within its own sovereign maritime forces. Co-operation between the Dutch and German marine infantry is expected to increase further, especially with the Royal Netherlands Marine Corps increasing in size.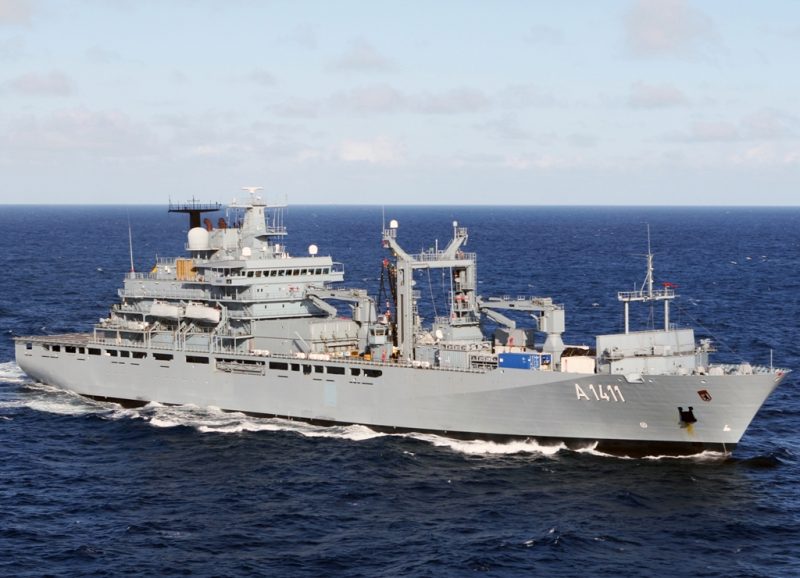 Additionally, there is to be increased co-operation between the submarine arms of both nations. With the Dutch seeking to replace their Walrus Class submarines, the TKMS Type-212A presently in German and Italian service – or Type-212CD variant recently selected by Norway – may be preferred for commonality's sake.
German co-operation with non-EU, but NATO member, Norway is presently mainly industrial in nature, though potential for deeper military joint ventures clearly exists. Germany has further strengthened its hand in building an EU Navy that it dominates by playing a leading role in the two maritime operations in the Mediterranean to tackle migration. These are the EU-led Operation Sophia, focused on the central Mediterranean north of Libya, and Standing NATO Maritime Group 2 (SNMG2) ops in the Aegean.
There are clearly building blocks in place towards establishing a common European defence, and by extension EU Navy. Fears of undermining NATO may be misplaced as the alliance itself is seeking to increase military co-operation with the EU in general as well as at sea. A recent meeting between the EU and NATO in Brussels examined future co-operation at sea, expanding upon EU-NATO counter piracy experience in the Indian Ocean and working together in the Mediterranean.
Discussions included all aspects of maritime co-operation, from planning to execution plus post-crisis management in addition to legal considerations, and industry contributions. NATO warships have been helping the EU tackle illegal migration in the Aegean since February 2016 and in July 2017 began Operation Sea Guardian, which partially supports Operation Sophia.
There is regular information sharing and logistical support that builds on current and previous experience. Efforts are underway to see what support can be given to helping Operation Sophia enforce an arms embargo on Libya. EU-NATO maritime co-operation stems from the signing of a joint declaration to boost the strategic partnership in July 2016 and the agreeing of 42 measures in December.
This was in recognition that neither organisation has the full capability to individually address current security challenges. The activity of both is complementary and the mutual co-operation forms an integral part of the EU's efforts to improve European security and defence. Most of the contact between NATO and EU organisations is presently 'staff to staff', but the next progress report in December is likely to examine ways to expand co-operation.
Increasing global instability and military requirements in the face of inadequate budgets – allied with the need for greater effectiveness – are driving the necessary changes (including EU-NATO co-operation). There is every likelihood that a EU Navy will be formed in the future and will form a close partnership with NATO.

For a longer version of this article buy the September 2017 edition of WARSHIPS IFR.